Findings from the INNOPAY Open Insurance Monitor: front-running insurers and banks are making inroads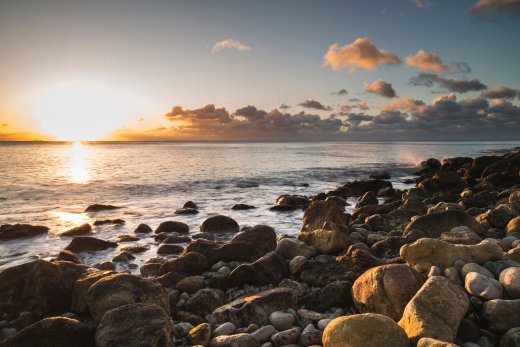 Insurers have noticed how digital ecosystems enhance value creation in other industries. Executives across the globe are now looking for ways to capitalise on these insights in their own sector, and several front-running insurers and also banks are already making inroads. That is one of the key findings from the INNOPAY Open Insurance Monitor, which keeps track of the development of the global Open Insurance landscape. Read on for more from the INNOPAY Open Insurance Monitor as the basis for kick-starting your own Open Insurance journey.
Open Insurance is about sharing vast and ever-growing volumes of structured data in a digital ecosystem to stimulate the creation of new and innovative insurance-related propositions for consumers. When customers are made the focal point of new business models, new opportunities continuously arise for cross-sectoral partnerships, platforms or collaborative efforts.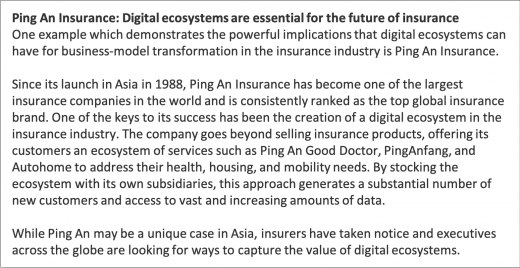 This means that it is crucial for insurance companies to allow third parties (e.g. banks, fintech, aggregators, mobility providers, etc.) to access their data, products and services, and also for them to be present – and relevant – in their customers' digital ecosystems. Like Open Banking, Open Insurance initiatives drive API-enabled access to insurance data, products and services.
A rich API portfolio supports the best service provision towards customers and partners within third-party platforms. It is also important for insurers to offer a good developer experience in order to create the optimal environment for collaborative partnerships and innovation.
The INNOPAY Open Insurance Monitor helps insurers to get better insights and kick-start their own open insurance journey
INNOPAY has launched the Open Insurance Monitor (OIM) to continuously measure and benchmark the functional scope of APIs and the developer experience offered in the insurance landscape (see figure 1). It enables insurers to see where they are, follow their progress and identify their gaps as input for their own open insurance journey.
It considers organisations around the world that publish insurance APIs via developer portals, including insurers, insurtech and banks.
The methodology is based on the successful and market-leading Open Banking Monitor.
Three insights from the INNOPAY Open Insurance Monitor
1. Lack of focus on developer experience
The OIM reveals that insurers' first efforts are mostly aimed at establishing a rich API portfolio with insurance-related functionality, with minimal focus on the developer experience.
The top left corner of Figure 2 shows several insurers leading the way as Innovators of Functionality. AXA offers a wide variety of functionality in most components of the insurance value chain and for multiple types of insurance products. These services include quoting and selling insurance, claims management and service-provider support during the execution of services to clients. Cover Genius also offers services in multiple components of the value chain, including services for product origination as well as claims management. Health insurer Humana provides a wide variety of API services such as enrolment in medical care programmes, retrieval of medical information and supporting functionality for medical professionals during the execution of services.
Analysis reveals that insurers are still only in the early stages in terms of creating the developer experience. Although most insurers have taken initial steps in providing API documentation, there is a strong focus on the technical aspect or specifications of APIs. The developer experience could often be further improved by increasing developer usability (e.g. tools, tutorials) and engaging with the community to spur collaboration and innovation.
2. Banks are making inroads too
Unsurprisingly, the banks included in the OIM offer a more advanced developer experience due to their Open Banking efforts and investments. Extending their API portfolios with insurance services would further boost their bancassurance models.
The OIM identified a small group of banks that offer insurance services through APIs. This is the next wave of bancassurance and is an interesting revenue model for Open Banking. Thanks to their Open Banking capabilities, the banks included all have a solid basis in terms of API documentation and developer usability. Standard Chartered sets itself apart through features for community development such as regularly posting news articles and organising hackathons and other types of events. OCBC emerges as a good all-round player in all components of developer experience, while Citi stands out in terms of developer usability by supporting fast onboarding and providing instruction guides for calling APIs, authentication and the sandbox environment. However, the scope of insurance-related functionality at these banks is still limited. If they decide to further extend their API portfolios with related services, they will move towards becoming Masters in Openness which will further boost their bancassurance models.
3. Insurers are lagging behind in openness
Benchmarking against the Masters in Openness from the Open Banking Monitor (e.g. National Bank of Greece and Deutsche Bank) reveals that insurers still have a long way to go in terms of openness. In fact, out of all the parties analysed, only one is currently a Master in Openness: the US-based insurance company Nationwide, thanks to offering a variety of insurance APIs plus enhancing the developer experience through clear documentation and good developer usability.
Nationwide's extensive API portfolio currently consists of a variety of services for information retrieval, insurance quoting and issuing policies as well as APIs aimed at policy servicing. Further portfolio extension could be achieved by including API services for managing claims and supporting service providers. Besides providing clear technical API documentation, Nationwide sets itself apart from other developer portals by emphasising the business potential of its APIs through feature display and use cases, as well as offering good developer usability.
No overall winner
As with Open Banking, there is currently no overall winner in the Open Insurance landscape based on the INNOPAY Developer Portal capability model, as depicted in Figure 3.
Kick-start your own Open Insurance journey with insights from the INNOPAY Open Insurance Monitor
Now that Open Insurance is visibly taking off, insurers need to start thinking about strategies to open up their business, develop the necessary capabilities and create digital ecosystems.
At INNOPAY, as experienced strategy consultants in digital transactions and Open Banking, we can combine our thorough understanding of the insurance market with expertise in the design, set-up and optimisation of developer portals.
To discuss further insights from the Open Insurance Monitor or for help in exploring concrete opportunities, please do not hesitate to contact Maarten Bakker or Mounaim Cortet.
Click on the link below to download a more detailed version of the INNOPAY Open Insurance Monitor, including a use case relating to bank-enabled embedded insurance.
Note:
INNOPAY's Open Insurance Monitor assesses publicly available developer portals with insurance APIs. If you feel that your organisation should also be included in the Open Insurance Monitor, please inform us by sending an email to marnix.dekroon@innopay.com.
Let's get in touch
Ready to do business with the experts at INNOPAY?