INNOPAY Open Banking Monitor: Increasing API focus on business and community context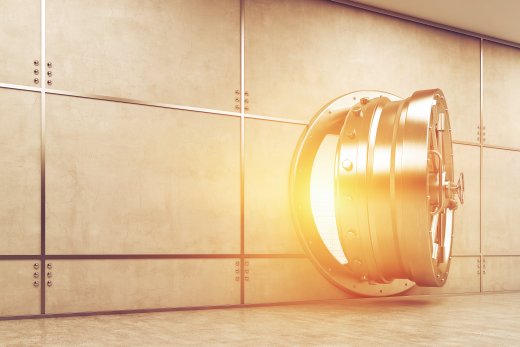 Banks need to get their Open Banking strategy right. Our research indicates that banks seeking to claim a solid position in the Open Banking landscape will need to move beyond merely offering high-quality documentation, sandboxes, developer tools and seamless access to APIs. That is, banks need to build, grow and nurture their Open Banking community to strengthen their position and accelerate their commercial efforts. In our view, banks that get their Open Banking strategy right will establish credibility and a footprint in the data economy as a stepping stone for future relevance and new business models.
Over the past months we've seen banks continuing to build upon their Open Banking offering, publishing rich API catalogues or focusing on providing a solid Developer Experience. In addition, various newcomers have positioned themselves in the Open Banking landscape and made their debut in our Open Banking Monitor (OBM): HSBC (Hong Kong), ICICI Bank (India), KBC (Belgium), Nedbank (South Africa), Raiffeisen Bank (Austria), Spar Nord (Denmark), US Bank and Wells Fargo (United States).
In this latest release of the OBM, updated in May 2020 (see Figure 1), we take a look at the new status quo, highlight a number of best-in -class examples and identify two trends that Open Banking business owners need to consider in order to accelerate.
HIGHLIGHTS FROM SELECTED BEST IN CLASS BANKS
Since our previous update of the INNOPAY OBM (August 2019), many banks have continued to build upon their Open Banking offerings, with new APIs and features contributing to a better Developer Experience. Analysis using our Capability Model reveals different best-in-class banks in each category rather than a single clear winner (see Figure 2).
To elaborate on some key developments, we first highlight newcomer ICICI Bank. Firstly, with at least 250 APIs, ICICI Bank has quickly positioned itself as an 'Innovator in Functionality' and even become a top-3 performer based on its impressive API Catalogue. For customer identification and authorisation, ICICI Bank leverages India's Aadhaar infrastructure. Combined with India's sector-wide API strategy as part of the India stack, this indicates that we can potentially expect more Indian banks to start releasing their Open Banking services soon. Secondly, the National Bank of Greece has made a significant leap forward and now offers the best combination of a rich API Catalogue and Developer Usability. The National Bank of Greece offers a wide variety of developer tools, ranging from SDKs to Swagger and Postman files. Additionally, it offers a virtual programming environment for developers to manage and develop their projects.
Lastly, we want to highlight Bunq's impressive updates that have propelled it from being an 'Innovator in Functionality' to a 'Master in Openness'. One particularly interesting development is the combination of two functionalities; Bunq's 'Access to Own Account' allows its users to access their own account details through APIs and then share the resulting applications through a dedicated GitHub repository. This enables the whole community to contribute by continuing the development of these applications and adding new features. Overall, a wide variety of GitHub repositories and community projects are available, allowing practically anyone to create an Open Banking application connected to their own account. This is perhaps an interesting glimpse of the potential of Open Banking and how it might evolve. As the best-in-class example in the Community Development category, Bunq provides real-life examples of how to involve the community and increase engagement amongst users and developers.
BANKS' INCREASING FOCUS ON CREATING A BUSINESS-MINDED OPEN BANKING COMMUNITY
Now that our Open Banking Monitor has tracked the Open Banking landscape for some years, certain changes and trends are becoming more evident. As depicted in Figure 3, two key trends are:
Bank API portals increasingly focus on business-minded visitors
Community development efforts rise slowly but steadily
1. Bank API portals increasingly focus on business-minded visitors
To ensure that the more business-minded visitors are triggered too, banks increasingly cater for a wider audience on their API portals. As identified in our previous OBM release (August 2019), business focus can be increased by providing high-level descriptions, API features and information on potential use cases. Partner use cases and testimonials promote creditability of brands and products, and substantiate customer satisfaction. When comparing the number of banks with API Business Context information in 2020 against 2019, a significant increase can be observed. Approximately 70% of the developer portals included in the OBM now provide some form of high-level API descriptions. Of them, about 36% go the extra mile by offering additional business context through API feature information (i.e. a clear overview of the data available through the API).
In addition, the number of banks providing information on potential API use cases or successful case studies has risen from one in five to one in three. To some extent, the growing use of case studies is likely to be related to the fact that many banks are gradually building up their portfolio of partnerships and success stories as Open Banking gains more traction. By choosing to publish this information on their API portals, however, the banks demonstrate greater awareness of their target groups; developers are no longer the only ones looking to consume APIs, but developer portals are now also used by less technically skilled and more business-oriented visitors.
2. Community development efforts rise slowly but steadily
As shown in Figure 3, over the last three years the number of banks that host or participate in Open Banking-related events has increased by 4% annually. This does not necessarily imply that banks are hosting or attending more events. Instead, it indicates that they are more open and communicative about these efforts through their API portals in general. In addition, over the past year there has been a rise in the number of banks with a blog or article section on their developer portal, where they publish news items about updates, recaps or teasers about events or other Open Banking-related topics. All of these developments are centred around an increase in communication towards the existing and potential visitors to the API portal. This increase can be seen as evidence of these banks' stronger marketing efforts to develop a broader Open Banking community, thereby increasing brand recognition as an authority on Open Banking and promoting engagement and product development idea generation.
Different Open Banking communities serve different purposes depending on each bank's chosen Open Banking strategy. Combined with the increasing number of possibilities that are enabled through Open Banking, such as new APIs, we are starting to see just how much potential such communities can have. Whether through collaboration on open-source projects or by hosting hackathons with fintech partners, the importance of a solid community has attracted considerable attention over the years.
TRUE POTENTIAL OF OPEN BANKING COMMUNITIES
Overall, it comes as no surprise that many of today's frontrunning banks are now reaping the benefits of their solid communities to keep them ahead of the pack. The true potential of an Open Banking community starts to become apparent when the two trends stated above (i.e. focus on a broader business-minded public and increased community development efforts) are combined. In order to give the subject of community development the attention it deserves, our article on 'Building and leveraging an Open Banking community' dives deeper into three key considerations for banks when developing a community. It also discusses a variety of approaches for banks looking to further enhance their Open Banking communities as a cornerstone of future relevance and new business models.
Do you wish to learn more about 'Building and leveraging an Open Banking community'? Download our article below:
INNOPAY's experience and services portfolio can help banks and non-banks to design, launch and scale their Open Banking strategy. We have recently initiated a campaign to share our strategic perspectives on the role of Open Banking in establishing a strong footprint and credibility in the data economy.
If you want to know more, reach out to discuss these perspectives and the opportunities for your organisation. Stay tuned for more updates from the INNOPAY Open Banking Monitor.
Let's get in touch
Ready to do business with the experts at INNOPAY?