INNOPAY Open Insurance Monitor update: Insurtechs on the rise while incumbents are in limbo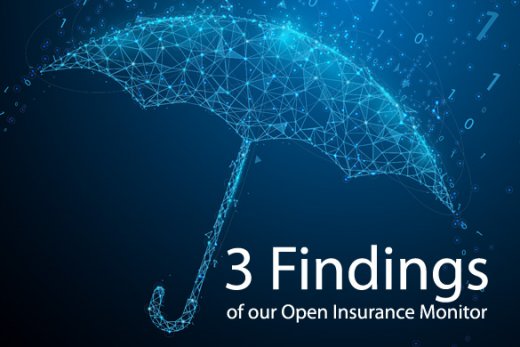 Open Insurance continues to be the next game changer in insurance. The second edition of the INNOPAY Open Insurance Monitor, which keeps track of how the global Open Insurance landscape is evolving, reveals a rise in the number of Insurtech players who are providing access by connecting insurers with digital ecosystems. Meanwhile, one API marketplace has become the first in incorporating Open Insurance services in its digital offering. Based on our analysis of the findings, we can conclude that the traditional industry players – incumbent insurers and banks – still seem in no rush to strengthen their currently weaker position in order to capture the value from Open Insurance. Read on for more insights from the INNOPAY Open Insurance Monitor as the basis for kick-starting your own Open Insurance journey.
The global Open Insurance trend is expanding, albeit slowly
The updated edition of the Open Insurance Monitor includes several new players with insurance API propositions, both Insurtechs and Open Insurance marketplaces. We can draw the following three key insights from the latest INNOPAY Open Insurance Monitor:
Let's get in touch
Ready to do business with the experts at INNOPAY?