A well-structured approach to building Open Banking business cases will help you identify, measure and monitor the creation of business value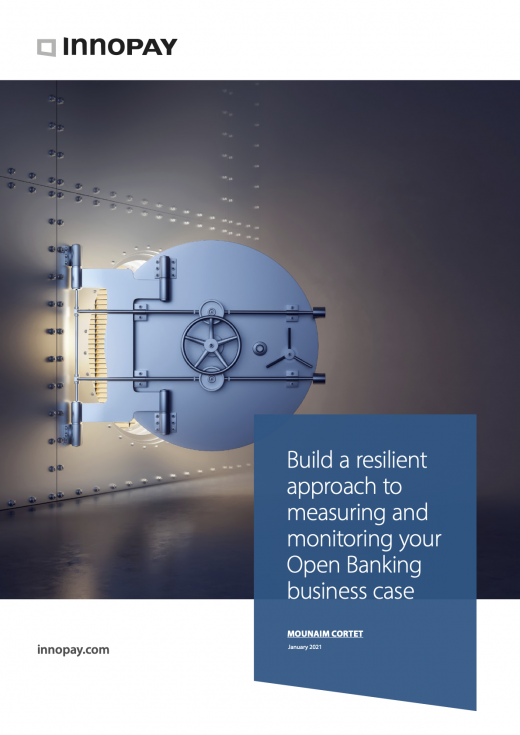 To receive exclusive access to an extended Paper which expands on the ideas developed here, click the link at the end of this Blog to download "Build a resilient approach to measuring and monitoring your Open Banking business case".
Open Banking is a key component in many banks' digital transformation programmes, with strategic objectives becoming more ambitious and business transformations more substantial.
To support Open Banking leaders in delivering sustainable value in this new and relatively uncertain domain, banks should implement a well-structured approach to identifying value pockets, as well as measuring and tracking the realisation of business value.
This systematic approach will build bottom-up commitment to value realisation from lines of business, and provide meaningful executive information to enable full control of the strategic course of action of API initiatives.
We have defined three key steps to support Open Banking leaders to build and monitor Open Banking business cases more effectively
Identify, quantify and prioritise API value pockets on an ongoing basis
Determine strategic focus areas for exploration of value pockets in Open Banking and identify related business value drivers. These areas should be based on market, competitive and customer developments and an internal capability assessment, as well as on sound and well-structured business cases for specific API domains.
Using tools such as the INNOPAY Open Banking Monitor and TPP radar, periodically assess whether the assumptions about market dynamics, competitor value propositions and client demand are still correct and update the value pocket pipeline and roadmap accordingly.
Incorporate into a KPI framework and ensure commitment
Incorporate value pockets and related business value drivers into a solid framework of KPIs. This will enable the bank to measure and monitor the business value generated by API propositions within its prioritised API domains as well as to evaluate strategic Open Banking outcomes such as developer experience, partner ecosystem growth, end-customer experience and adoption.
Establish commitment to KPIs from business leaders involved in the realisation of the API propositions.
Ensure that KPI metrics are based on actual and credible data. This will generate reliable management information to drive strategic decision-making during execution.
Embed and track value creation
Put the KPI framework into action by tracking and reporting. This will enable Open Banking leaders to continuously evaluate the return on investments, communicate about the realisation and, if needed, adjust the strategic course of action.
To explore how to effectively identify and prioritise API value pockets on an ongoing basis, please download "Build a resilient approach to measuring and monitoring your Open Banking business case".
Let's get in touch
Ready to do business with the experts at INNOPAY?