The SCT Inst regulation is coming: this is what you should consider before implementing it
Following on from our recent publications on the legislative proposal mandating the SEPA Instant Credit Transfer (SCT Inst) scheme and the high-level, high-impact areas for payment service providers (PSPs), this blog dives deeper to deal with the following question:
Which elements of implementing SCT Inst can be outsourced, and how can Software-as-a-service (SaaS) and clearing and settlement mechanism (CSM) providers offer support?
Based on our Payment Reference Model (see Figure 1) that was introduced in our previous blog, we aim to answer the above question by looking at:
Which transaction processing elements PSPs must adjust or implement themselves
For which elements PSPs can leverage the capabilities of SaaS and CSM providers, either partially or fully
The colour-coding in the model indicates whether elements are fully outsourceable (red), partially outsourceable (bright red) or limitedly/not at all outsourceable (grey). Below, we elaborate on which elements belong to which categories and what this means for PSPs.
SAAS & CSM PROVIDERS OFFER COMPREHENSIVE SCT INST CAPABILITIES
Numerous SaaS and CSM providers are active on the market, with varying breadths and depths of instant-payment-related services. Figure 2 provides an exemplary list of SaaS and CSM providers offering SCT Inst services.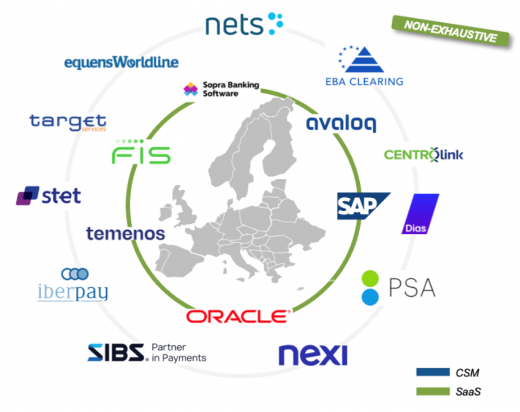 Figure 2: Non-exhaustive overview of SaaS & CSM providers
Figure 3 briefly illustrates the layers of the transaction processing chain and the scope of the various types of providers. Below, we explain in more detail what these layers mean, and which layers are covered by which types of providers.
SaaS
SaaS providers (e.g. Sopra Banking, Avaloq, FIS), as illustrated in the first column in Figure 3, typically focus on providing a high-availability, instant and scalable payment transaction processing platform (3.1.1. in Figure 1) as well as the messaging layer. Such solutions are often cloud-based, so they become more scalable and cost-effective as more PSPs make use of the them. On top of that, SaaS providers typically facilitate connectivity to multiple CSMs for clearing and settlement purposes. SaaS providers are also continuously extending their service offering, whereby fraud & compliance monitoring, liquidity alerts and overlay services for SCT Inst (e.g. Request to Pay) are prevalent services.
CSM
CSM providers can typically be grouped into two categories:
Traditional CSMs (e.g. EBA Clearing), as illustrated in the middle column in Figure 3, do not usually provide typical SaaS processing capability but instead focus on clearing and settling between PSPs or other CSMs. When a PSP chooses this option, the processing capability can be either (1) self-built or (2) outsourced to a SaaS provider.
All-in-one CSMs (e.g. EquensWorldline), as illustrated in the third column in Figure 3, provide not only SaaS capabilities as outlined above, but also cover the clearing and settlement layer. On top of that, all-in-one CSMs typically offer many other services such as client support, extensive liquidity management – e.g. by managing pre- and de-funding of liquidity accounts at the European Central Bank (ECB) – or other value-added services.
One advantage of CSM providers over SaaS providers is that they always integrate with the ECB's CSM, the Target Instant Payment System (TIPS), as illustrated in Figure 3. All PSPs processing instant payments are required to be reachable within this CSM. PSPs have the choice of becoming reachable in TIPS indirectly via the CSM as instructing party, or connecting with TIPS themselves. In the latter case, they can then choose a SaaS provider for transaction processing and skip the additional CSM layer by only using TIPS for clearing and settlement of SCT Inst.  
PSPs HAVE SEVERAL STRATEGIC CHOICES WHEN DESIGNING THEIR SCT INST SOLUTION
In view of the options listed above, PSPs clearly have a choice when deciding how to design their SCT Inst solution. When making that choice, it can help to take the following considerations into account:
An all-in-one CSM most likely results in the lowest total cost of ownership (TCO) due to reduced vendor management and a lower requirement for self-built SCT Inst features, for example. However, establishing such a fully-fledged solution is typically the most time-consuming option and results in full dependency on the CSM.
While SaaS solutions tend to facilitate fast onboarding to get the operation up and running quickly, they often require PSPs to have real-time access to PSP data (e.g. customer account data) in order to process transactions.
While traditional CSMs typically enable 99.9% reachability and fast clearing and settlement, PSPs are required to either build parts of the processing and messaging layers themselves or contract a SaaS provider, which increases the efforts required for vendor selection and management.
Once the PSP has a clearer picture of the solution design blueprint, it is time to consider vendors. To identify the most suitable vendor for their particular situation, PSPs should define relevant evaluation criteria and questions (see Figure 4).
Stay tuned!
If you want to receive notifications about forthcoming publications on instant payments, sign up here.
Sign up
Contact us
If you need support with selecting a suitable vendor to comply with the regulatory requirements or any other help on your journey to implement SCT Inst, contact us
Get in touch
Let's get in touch
Ready to do business with the experts at INNOPAY?