Podcast on Open Banking progress in the DACH region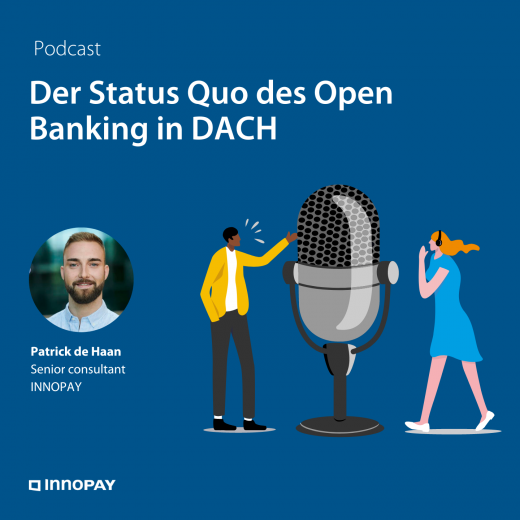 How is the revised Payment Services Directive (PSD2) helping financial institutions to develop their product offerings and to progress on their Open Banking journey, especially in the DACH region? Under the PSD2, banks in the European Union are obliged to set up interfaces (APIs) through which third-party service providers can access bank customers' payment accounts. This has also created the legal basis for more secure and innovative European payments.
Listen to this podcast organised together with Payment & Banking, in which INNOPAY's Patrick de Haan discusses the latest findings from the eagerly anticipated INNOPAY Open Banking Monitor 2023 for the DACH region.
Please note: The podcast is held in German.
Let's get in touch
Ready to do business with the experts at INNOPAY?