Is Embedded Insurance the killer app for mobile banking?
As the number of digital transactions is growing exponentially, companies who have relevant and frequent digital interactions with their customers compete to become future ecosystem orchestrators. This is also true for the banking sector, where customers are increasingly banking through their smartphone, making that the primary digital source of point of sale and point of contact for financial products and services. INNOPAY has analysed the bank's mobile insurance propositions and revealed that Neobanks and incumbent leaders are embracing Embedded Insurance models. In this blog, five key Embedded Insurance trends are presented which will shape the next generation of the traditional €360 bn. GWP European bancassurance model. Incumbents should take notice and act.
While most incumbents remain locked in traditional models, incumbent leaders and Neobanks are redesigning the €360 bn. GWP European bancassurance model from the ground up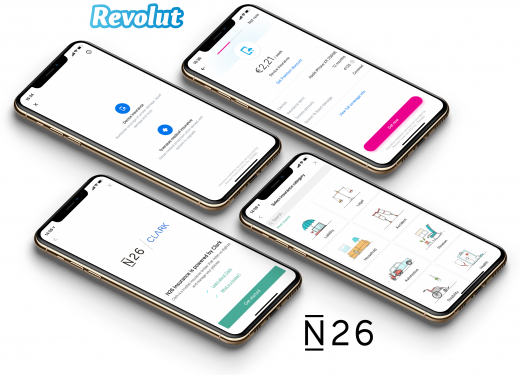 Figure 1: User flow of selected Embedded Insurance propositions
In traditional bancassurance distribution models, banks have dedicated partnerships and are the point of sale or point of contact for the sale of insurance products. Banks earn additional revenue by selling insurance products, while insurance companies can expand their customer base without having to expand their sales force. The mutual beneficial and integrated relationship has led to high market shares for banks in the distribution of insurance products (~30% of total Gross Written Premium (GWP) in 2016 in Europe [1]).

Figure 2: Evolution of bancassurance; Source: INNOPAY analysis
This model has suited the financial industry for many decades and is now slowly moving towards banking apps. INNOPAY has analysed these mobile insurance offerings and models across the banking sector, showing that Neobanks and incumbent leaders are embracing Embedded Insurance models. In this they are unique in combining the different distribution and advice models in a mobile only platform proposition. The payment account in combination with a fully conducted bank-grade KYC process, is used as an anchor to daily engage with the customer and provide them with innovative insurance propositions.
For example, Revolut gives an entire digital experience where the user can onboard for the insurance and likewise report a claim in their banking app within minutes. Secondly, travel insurance is offered, which fits in to the Neobank's target group needs – Millennial Travelers. Some Neobanks provide their customer base with a flexible and usage-based insurance policy for their travels. An example is Revolut's Pay-per-Day overseas medical insurance which uses geolocation technology, so the insured person only gets charged for the days that they are abroad. And N26 has partnered with German InsurTech Clark to enable customer to capture and manage all insurance policies in one place. The customer has a more transparent overview and can switch easily to more beneficial insurance policies.
Five trends to guide incumbents when reshaping their next generation bancassurance strategy
Locked-in to decades old dedicated partnerships, legacy products, legacy propositions and legacy systems most incumbents have only just started moving their current propositions to their mobile banking environment. In taking this approach they are losing out on the innovation opportunities the mobile banking platforms can bring to them. Leaders and Neobanks are grabbing these opportunities and the customer growth, which these banks are experiencing, is significant and continuous. For example, N26 has recently announced that its customer base grew from 1 million (June 2018) to 3.5 million (June 2019) within a year [2].
INNOPAY identified five key trends for Embedded Insurance in banking which incumbents should act upon to stay relevant.
Selective partnerships: Selecting dedicated partnerships for a specific product, geography and/or customer segment can make sure that the products and services offered are a perfect fit with the overall promise of the bank. If executed correctly this will lead to a perfect customer experience, leading to high in-app conversions with low price sensitivity. ING and AXA have announced a partnership in 2018 for specifically this purpose [3]. But also Neobanks are carefully selecting their partners to build their insurance propositions.
Platformation of insurance: To be able for banks to offer the most innovative insurance products and speed up implementation time new InsurTechs are entering the scene with platform propositions. These parties can facilitate new (API based) integrations of different services in the customer journey. Well known examples of these new platforms are BSurance, SimpleSurance and the Lemonade API.
Insurance and service marketplaces: Neobanks, with Starling Bank the most striking example, start to offer marketplaces for third parties to offer their products and services. In these by the bank selected services they include financial advice/planning propositions, price aggregators (like Yolt) and financial overview tools. By combining these services, it makes the mobile banking app the place for consumers to buy and manage their insurance from any provider.
Use of new data sources: Transaction data is a rich source of information for triggering advice or buying suggestions. But also, the registration of high-value items, risk assessments or fraud detections could be done with transaction data. Mobile banks can easily organize customer consent between data sources and users and, possible enriched with PSD2 aggregated data from other accounts, are well positioned to take advantage for new innovative insurance propositions. Next to that mobile banking apps, with a fully conducted bank-grade KYC process, are a logical place to also consume other data sources with customer consent (connected cars, social, Gmail etc.). These other data sources can even provide more meaningful context and the possibility of shaping insurance innovation at scale.
Retail product and insurance integration: Insurance is more and more integrated in the product or service a customer is buying. One of the more quoted examples is Tesla, which is including a car insurance in the total service package of its car. And given that banks can have real-time insight in important aspects of your behaviour they for example can automatically insure your high-value items or link your account to other data sources which can trigger insurance coverage. This enables banks to develop mobile insurance propositions (or provide a platform to solution providers) which fit with the overall promise they make to the customers, a careless and seamless experience.
Based on discussions with senior executives, INNOPAY sees several questions which incumbents need to answer before they act:
What are the needs of our current and future customers with regards to insurance and how can we serve them?
How does our bancassurance strategy fit with our mobile strategy & open data / PSD2 initiatives? 
Which mobile platform, open data / banking / PSD2 initiatives are we leveraging to shape new innovative insurance propositions?
What are we learning from Neobanks, InsurTechs and their insurance propositions?
How do we develop our mobile app capabilities and operating model for new insurance propositions?
Want to know how much of the €360 bn. GWP European bancassurance can be yours? Please contact Maarten Bakker (maarten.bakker@innopay.com) to discuss the latest insights or to request the full Embedded Insurance radar which contains Embedded Insurance cases and related trends across different digital ecosystems.
---
[1] https://www.insuranceeurope.eu/sites/default/files/assets/DatabaseMarch2019_Distribution.xlsx
[2] https://n26.com/en-eu/blog/were-celebrating-3-5-million-customers
[3] https://www.ing.com/Newsroom/All-news/Press-releases/ING-and-AXA-announce-digital-partnership-to-build-a-global-insurance-platform.htm  
Let's get in touch
Ready to do business with the experts at INNOPAY?