Douwe Lycklama guest on 'The E-Invoicing Podcast'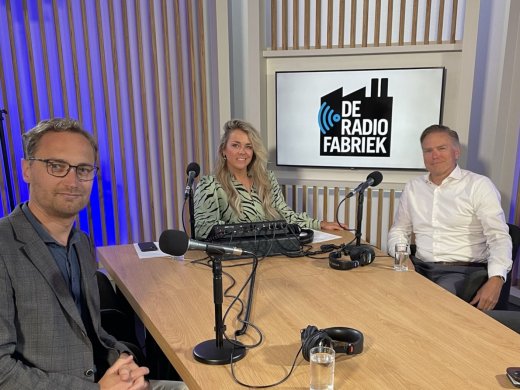 The latest episode of 'The E-Invoicing Podcast' by e-invoicing service provider Tradeinterop, features Douwe Lycklama, founding partner of INNOPAY and expert in the field of data sharing. Host Martine Hauwert and Jaap Jan Nienhuis (e-invoicing expert at Tradeinterop) discuss with Douwe the upcoming developments in data sharing and the challenges they bring.
INNOPAY was one of the key contributors to the adoption of Peppol in the Netherlands. Peppol (Pan-European Public Procurement Online) is a set of specifications, standards, and protocols designed to facilitate electronic procurement processes. It is an international e-invoicing network that enables businesses, particularly in the public sector, to exchange electronic documents, such as invoices, purchase orders, and catalogs, in a standardised and interoperable manner across different European countries.
Douwe elaborates on this and talks about the lessons we can learn from other networks, such as iDEALpayments and eRecognition B2B authentication. They also discuss the future. What can we expect in the next five years in terms of data and cross-sectoral thinking, and what effects will this have on e-invoicing and other administrative processes?
In 'The E-Invoicing Podcast,' Martine Hauwert and Jaap Jan Nienhuis take the listener into the world of e-invoicing. Together with experts and pioneers, they discuss e-invoicing in practice, look towards the future, and discuss the developments and innovations that influence the field.
Let's get in touch
Ready to do business with the experts at INNOPAY?