Unveiling the future: upcoming report explores how embedded finance revolutionises financial services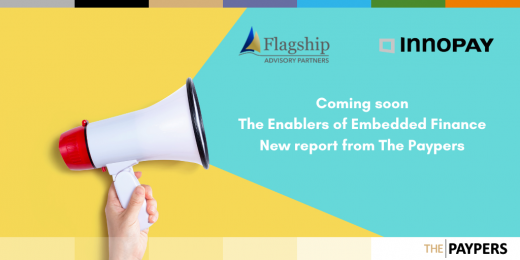 The Paypers has announced the upcoming release of its 'Enablers of Embedded Finance Report 2023'. This highly anticipated report will provide comprehensive insights into how embedded finance is reshaping the financial services industry, including expert opinions from INNOPAY on the topics of 'Embedded financial services: unlocking value through strategic partnerships' and a sneak peek at the INNOPAY Open Banking Monitor, titled 'Embedded payments on the rise'.
Besides exploring the transformative potential of embedded finance, the 'Enablers of Embedded Finance Report 2023' will identify key Banking as a Service (BaaS) providers and analyse their market positioning. By examining the roles of balance sheet providers (sponsor banks), BaaS technology providers and distributors, it will uncover successful partnership models and outcomes. Additionally, the report will highlight a wide range of embedded finance use cases and sector applications, covering Payments as a Service, Insurance as a Service, HR & Payroll, Investing, and more.
The Paypers is a leading online media platform catering to professionals in the payments, fintech, banking, e-commerce, crypto and fraud prevention industries. It is known for its comprehensive reports that dive deep into transformative trends across essential sectors and geographies. The upcoming report is aimed at helping businesses to leverage embedded finance opportunities to enhance customer experiences, improve operational efficiency and unlock new revenue streams.
As a result, the 'Enablers of Embedded Finance Report 2023' will be a valuable resource for a wide range of professionals in the payments, fintech, banking and retail sectors and for businesses of all maturity levels: from established brands and incumbent financial institutions, to startups, fintechs and digital platforms.
For more details, go to www.thepaypers.com
Let's get in touch
Ready to do business with the experts at INNOPAY?