Seizing Smart Home opportunities with Open Retail
For the seventh year in a row, INNOPAY has contributed to the ShoppingTomorrow research programme by hosting the expert group 'The Smart Home Journey' together with Worldline.
This was also the third consecutive year that the expert group researched the topic of Smart Home as the next level of commerce. Market research supports the conclusions of the expert group, revealing increasing awareness and customer demand around Smart Home. The experts examined how a collaboration-based end-to-end customer journey can be realised to seize the opportunities that Smart Home commerce offers. The key driver is to offer both consumers and retailers a compelling alternative to the increasing platformisation of e-commerce. Open Retail enables retailers and other value chain partners to offer relevant and seamless end-to-end propositions and allows them to rebuild the client relationship by gaining trust.
The expert group's results have been published in a research paper and were presented at the Dutch e-commerce industry event called WebWinkelVakdagen on 30 January 2020. The presentation was ranked the sixth-best presentation of the entire conference.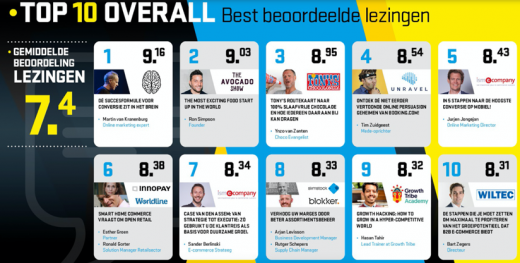 Key take-aways are:
The Smart Home customer journey is significantly fragmented, resulting in limited access to relevant data for retailers. This impacts their competitive position.
The current lack of knowledge, scale and collaboration amongst value chain partners is enabling platforms to take a winner-takes-all position in Smart Home.
Consumers are increasingly aware of the value of their data. They are seeking tools to control their data and trusted parties to share it with.
Open Retail is an open platform that facilitates interoperability, scale and access to data based on consent. At the same time, it is accessible to all chain partners, enabling them to offer their core proposition and rebuild client relationships based on trust.
Retailers are in a prime position to take the lead in Open Retail.
Click here to download the full research paper (in Dutch only).
Let's get in touch
Ready to do business with the experts at INNOPAY?