Payments trends are the driving force behind the relationship between retailer and customer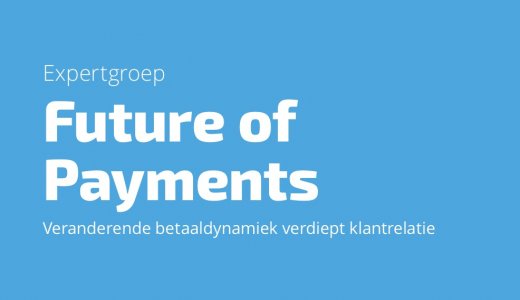 The relationship between a retailer and its customer is driven by three important payments trends: seamless payments, mobile wallets and loyalty. This is the key finding of research by 'Future of Payments' – the ShoppingTomorrow expert group – which was hosted by Worldline in collaboration with INNOPAY.
Seemingly endless technological possibilities and increasingly personalised customer service are causing a shift in payment dynamics. The result is a customer-centric scenario in which payment activity should be aligned with each shopper's personal preferences, and should also offer as much convenience as possible.
In order to help retailers prepare for this shift, Worldline and INNOPAY hosted a group of 19 payments experts during the ShoppingTomorrow research year in 2020. The Future of Payments expert group met in five virtual group sessions, during which they formulated a joint vision of the future of payments, defined the key trends underlying the changing payment dynamics, and discussed the tangible business implications of those trends. The results were published in an article titled 'Future of Payments: Changing payment dynamics strengthen customer relationships.'
The article was published in November 2020 and can be downloaded via: https://www.shoppingtomorrow.nl/nl/bluepapers/future-of-payments-2020 [in Dutch only]
A webinar based on the article held during the Bluepaper Bootcamp on 16 December 2020, which was hosted by Vivian Hendrikse (INNOPAY) and Dennis Duijst (Worldline), can be downloaded via: https://bluepaperbootcamp.nl/event/hoe-ziet-de-toekomst-van-betalen-eruit [in Dutch only]
Let's get in touch
Ready to do business with the experts at INNOPAY?