Looking back at 2022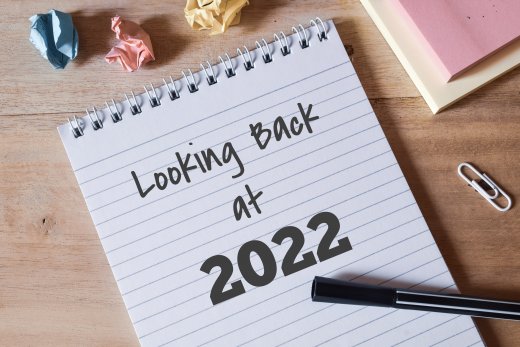 At the start of each year, we look ahead based on the three key interconnected clusters of the digital transactions ecosystem: Data Sharing, Digital Identity and Payments. So how did our predictions for 2022 measure up? What did we get right, and what took us by surprise?
Early last year, we predicted the following nine key Everything Transaction trends for 2022 
Acceleration of new digital payment methods 

Shift from Open Banking to Open Finance

Mandatory sustainability reporting drives standardisation

Compliance by design required to maintain trusted position 

Renewal of the EU Anti-Money Laundering / Combating the Financing of Terrorism package will require more focus on compliance

The search for (European) data wallets

Decentralisation of the data economy

Data sovereignty and data spaces 

AI will benefit from decentralised data sharing
What we got right: digital payments, Open Finance, sustainability reporting and AML compliance
Topping our list of predictions was the acceleration of innovative digital payment methods. The utilisation of mobile devices for point-of-sale payments has certainly accelerated everywhere and many novel solutions are emerging. A lot has happened in online payments too, enabling new payment experiences based on account-to-account payment initiation services, request to pay and Buy Now Pay Later. Apple is one example of continued investment in the latter. The company has announced its plans for Apple Pay Later, which is expected to launch in the US initially.
There was also evidence of our predicted shift from Open Banking to Open Finance last year. The INNOPAY Open Banking Monitor revealed accelerated growth of Open Banking APIs offered by financial institutions, particularly with the advent of sustainability and embedded finance resulting in the emergence of new Open Banking propositions. The first signs of Open Finance are already visible as other areas of the financial sector are now starting to follow suit (e.g. Zurich Insurance Group has launched an API portal). This was further bolstered by the preparations for the upcoming Open Finance regulations and frameworks in numerous regions around the world.
Sustainability is a top priority for all businesses and organisations. In the financial sector, sustainability disclosure requirements compel financial institutions to expand the use of customer data for sustainability reporting and evaluating climate-related risks. This increases the demand for high-quality, granular ESG data. As a result, in line with our third prediction, platforms that enable businesses to monitor and communicate their performance against sustainability-related KPIs have become mainstream.
Last but not least, KYC/CDD compliance has moved even higher up the agenda, especially in the financial sector, due to the renewal of the AML/CFT package. Many firms made huge investments in this space in 2022. Having said that, those investments were mainly focused on digitising current processes rather than on compliance by design-driven operating models.
Taking longer than expected: decentralisation of the data economy, digital wallets, data sovereignty & data spaces and federated AI
While still solid, it appears that a number of our predictions for 2022 were overly optimistic; some developments are moving more slowly than expected. For example, the effects of new regulations such as the Digital Finance Strategy, the Data Governance Act, the Digital Services Act, the revised eIDAS Regulation, the Digital Markets Act and the European Data Act have not yet materialised. Implementation and real-world effects take time and most companies have not yet started to prepare for these upcoming regulations. Nevertheless, there can be no doubt about the general direction in which data sharing is heading. The future of data is 'open', as evidenced for example by government-funded initiatives in Europe that are accelerating the creation of data spaces. The EU is funding data sharing initiatives such as large-scale pilots for new digital wallets, open-source components for data sharing (Simpl) and, last but not least, Gaia-X.
The things that took us by surprise in 2022: the Crypto Winter and ChatGPT
At the start of 2022, the crypto world was already cooling down; prices for bitcoin and Ethereum had started to decline for the first time. In hindsight, that was a harbinger of things to come. Nevertheless, numerous celebrities were boasting about their expensive NFT blockchain-based digital art collections, and logos from crypto companies graced countless sporting events. But over the course of the year, cryptocurrency prices fell by more than half, trading volume cratered and several high-profile companies collapsed in liquidity crises, notably Celsius, Three Arrow Capital and FTX. The arrest of Sam Bankman-Fried, the former CEO of FTX, was a landmark event and tipped the world even further into the current Crypto Winter.
Elsewhere in the digital transactions universe, OpenAI caused a real stir when it released its GPT-3 technology to the world. After so many years as an intangible concept for many, is artificial intelligence finally delivering on its promise for the masses? People are already using it to generate online content or write assignments for school, and new applications are being thought up all the time. But with Microsoft owning a sizable part of OpenAI, it seems that BigTech may have control of yet another important aspect of our digital lives.
Do you want to know our predictions for the next 12 months? Check out our Outlook for 2023.
Let's get in touch
Ready to do business with the experts at INNOPAY?