INNOPAY contributes to The Paypers' Embedded Finance and BaaS Report 2023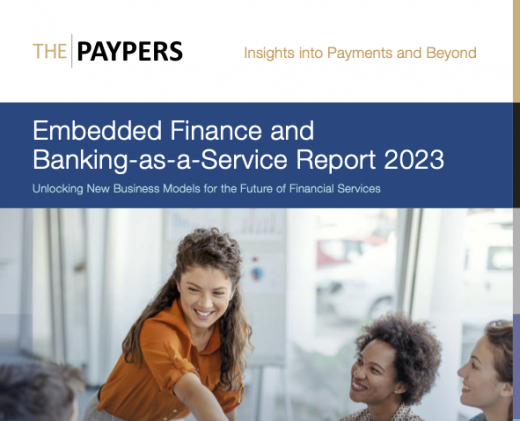 INNOPAY is pleased to announce its participation in The Paypers' highly anticipated Embedded Finance and BaaS Report 2023, now available for download in the Reports section of The Paypers' website here. Our contributions include an insightful piece focusing on Embedded Finance , as well as an exclusive sneak peek into the Open Banking Monitor.
The inaugural edition of The Paypers' Embedded Finance and Banking-as-a-Service Report 2023 offers a comprehensive exploration of essential business models and key players within the Embedded Finance and BaaS ecosystem. The report sheds light on the latest trends, cutting-edge technologies, and real-world case studies that illustrate how Embedded Finance is catalysing transformation across diverse industries.
One of our featured article, 'Embedded Financial Services: Unleashing Value through Strategic Partnerships,' delves into the power of embedding financial services to deliver value precisely when and where it's needed most. This allows financial products and services to be seamlessly integrated into wider customer journeys, often facilitated by (vertically specialised) non-financial digital platforms. These platforms cater to various client segments, offering specialised value propositions and fostering frequent digital interactions. This symbiotic relationship within the Embedded Finance value chain empowers participants, including balance sheet providers, technology providers, distributors, and end-users, to harness significant advantages.
In 'INNOPAY's OBM Sneak Peek: Embracing the Rise of Embedded Payments,' we highlight the pivotal role of financial institutions (FIs) in the Embedded Finance value chain. A comprehensive evaluation of their Open Banking offerings is vital to gaining a holistic understanding of the breadth and depth of their services. These offerings serve as crucial enablers for emerging embedded finance business models, fostering close collaboration with strategic partners to drive innovation.
We are proud to contribute to this insightful report and remain committed to advancing the discourse around Embedded Finance and BaaS. 
For more details, please visit here.
Let's get in touch
Ready to do business with the experts at INNOPAY?