Hutchison Ports ECT Rotterdam joins iSHARE scheme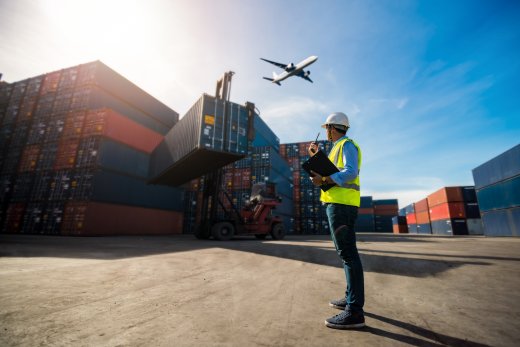 As of this month, Hutchison Ports ECT Rotterdam (ECT) and its customers can share container data under ECT's control more easily and securely thanks to a new data service which has been made possible by ECT's accession to the iSHARE data-sharing scheme. INNOPAY has been involved in the development of the data-sharing scheme and the governing iSHARE Foundation right from the start. We facilitated the co-creation process and the initial adoption of iSHARE on behalf of the Netherlands' Top Sector Logistics.
As one of the leading and most advanced container terminal operators in Europe, ECT shares huge volumes of information about container activities at its ECT Delta and ECT Euromax terminals with numerous third parties every day. Those third parties (e.g. freight forwarders by road, rail and inland waterways) often request the data on behalf of their own customers. Before providing controlled access to the requested data, ECT wants to be sure that it will be received by the right person within the right company for the right purpose.
By joining the iSHARE scheme, ECT is able to use the identities from iSHARE Identity Provider Secure Logistics in order to provide the necessary technical and legal certainty. Thanks to iSHARE, ECT and its customers can now organise data sharing in an efficient and secure manner. It also opens up the possibility of new services that increase customer intimacy.
From 2016 to 2019, INNOPAY worked on behalf of the Netherlands' Top Sector Logistics to facilitate the co-creation process between the various logistics industry actors and to stimulate the initial adoption of iSHARE. We are currently an iSHARE Implementation Partner and support organisations in implementing the iSHARE technical and legal agreements. If you are interested in implementing iSHARE or want to know more, feel free to contact us.
For more information on iSHARE, click here.
Let's get in touch
Ready to do business with the experts at INNOPAY?