How are soft infrastructures like iSHARE promoting data sovereignty to create new value for organisations?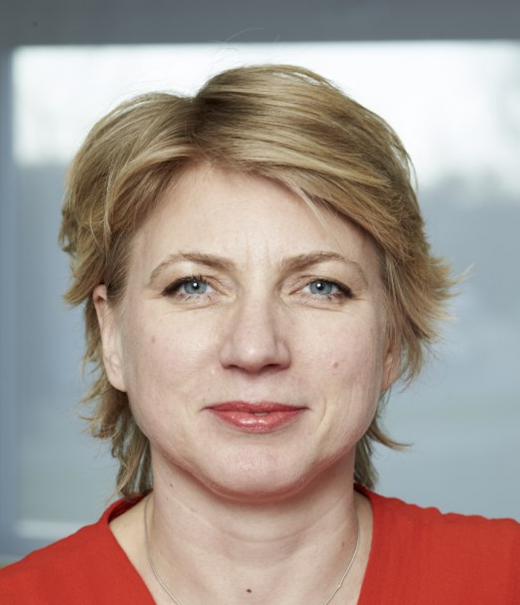 Mariane ter Veen is INNOPAY's Director Data Sharing Lead. She has a wealth of experience in the domain of data sharing, and recently spearheaded the development of the logistics data sharing scheme iSHARE. Here we get Mariane's thoughts on some of the key issues that she will be discussing at the Data Sharing Days 2020 in The Hague, Netherlands on 27 & 28 January. #DSDTheHague
Mariane, what is your vision on data sharing?
"I think it's clear that the internet has ushered in a very different way of connecting with each other. Many of our interactions are becoming 'transactions' – often underpinned by data – and every transaction is becoming part of an economic value exchange.
But these new digital transactions carry higher risk. For example if we buy something online, the payment and delivery don't usually happen immediately. So we need ways to manage this risk, and this is why the creation of trust is so essential in the digital realm. Well-known platforms have stepped in to manage our transactions, but does this increase or decrease trust? Are platforms really the best guarantors of digital trust?
My view is that the crucial factor here is not just who owns the data, but what rights the user has over their data, and how these rights can be managed in practical way. Regulation such as GDPR gives us rights, but not the means to express those rights. Data sovereignty is about giving people the control to manage their data, and to decide who has access to it, and under which conditions. So implementing data sovereignty in the right way is the essential ingredient in building genuine trust.
We urgently need to enable organisations and individuals to manage access to their data in effective and empowering ways. This will build trust. And only trust will encourage us all to provide consent: the vital oil in the machinery of the digital transactions ecosystem."
How can organisations use data sovereignty to build trust?
"I firmly believe that we need to create 'soft infrastructures' to share data, and we need to use data sovereignty as our design principle. This will give organisations and individuals the necessary ways to control their own data.
Infrastructures like roads and public amenities have been at the heart of economic growth for millennia. In the last few years, new types of infrastructures for data and common communication have emerged. But unlike the more traditional infrastructures, governance is often concentrated in private hands. By making identity and data control a public/private-controlled trust infrastructure, we can build solid and sustainable foundations for the next growth cycle of the digital economy.
But companies working alone, and jealously controlling access to data, will not achieve this. We need to work collaboratively to create soft infrastructures that allow us to share data as freely as possible, whilst also maintaining an appropriate level of control."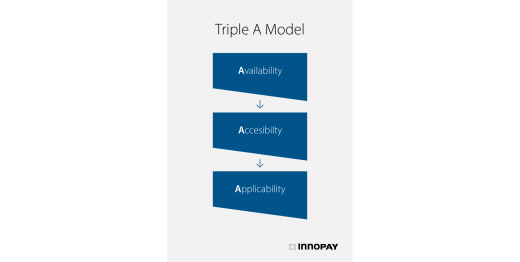 How does a 'soft infrastructure' work?
"INNOPAY sees the development of soft infrastructures as a multi-layered challenge, and all the components must work together to achieve an effective flow of data. In our Triple A Model, there are 3 layers. The Availability layer governs how and where the data is organised. The Applicability layer addresses how users interact with the data, and there are many innovative new apps and technologies to support this.
What interests me most is the Accessibility layer in the middle. Too many organisations are failing to give enough attention to this layer, with the inherent danger of fragmentation and creating solutions that don't scale. 
This is where the soft infrastructure concept will help organisations
to make a timely step change.
There are currently two main solutions for accessing available data. The first involves bilateral agreements which are time-consuming, expensive and don't promote trust. The second is via platforms, which have some advantages, but often fail to put the customer in control, don't support trust amongst partners, and carry a huge risk of fragmentation as data becomes siloed.
I want us to start thinking about a new paradigm called 'trust schemes'.
We can use trust schemes to build collaborative soft infrastructures based on agreements between many partners. These schemes are multi-faceted and include functional, technical, legal and operational agreements.
To support groups of organisations in developing trust schemes, we designed the model below which is based on 9 building blocks. If you build agreements based on these 9 building blocks, you can create schemes that allow you to effectively share data within your ecosystem."

Figure 2: INNOPAYs nine building blocks for data sharing
Tell us about iSHARE – a trust scheme which is already creating new value for organisations
"Trust schemes are not just a theoretical model. INNOPAY has already facilitated a practical implementation called iSHARE. iSHARE is an international initiative in response to the Dutch government's drive to increase competitiveness within the logistics sector. By promoting the seamless flow of data between organisations in the logistics ecosystem, it has been possible to create new value and also promote cost savings across the sector.
iSHARE is a trust scheme which focuses on 3 key areas: identification (who are you?), authentication (are you who you say you are?), and authorisation (what can you do with my data?). And we use data sovereignty as the key design principle. The participants in the scheme – which include more than 20 public and private organisations – focus on how to share information as effectively as possible. By building agreements and standards together, they have created an atmosphere of trust in which previously restricted information has become much more accessible.
For example, trucking companies can now access up-to-date information on the arrival of maritime containers. This improves the efficiency of how goods can be transported between ports and customers. Time-to-market has improved, costs have been reduced, and commercial opportunities are increasing as the iSHARE ecosystem grows.
Each organisation remains in control of their data, but they are now happy to share it. And not only share it with companies they already know. As trust grows, companies feel comfortable delegating access to 3rd parties. As long as all the connected organisations are part of iSHARE – and abiding by the iSHARE agreements – we see that the gates are opening.
And the innovation sparked in the Netherlands has already crossed the border. The benefits of iSHARE are open for all logistics companies across Europe. And the trust scheme concept is equally applicable to other sectors; let's start moving forwards together to maximise the value of free-flowing data."
Mariane, to conclude, how do you personally see the future of trust schemes?
"The process of creating schemes such as iSHARE rely heavily on creating an atmosphere of trust and collaboration, and that is not always easy. Organisations need to gather around what I call a 'peace table' and learn to work together in new ways. But iSHARE has already shown that this is achievable.
If we really want to build a thriving data economy – which is also people-centric, and allows organisations and people to manage their own data – then we need to work together to build these soft infrastructures.
And individual organisations should already start preparing. Take the initial steps to get ready. Begin planning things like your internal capabilities, your data organisation, and who will be the key partners in your ecosystem.
We are ready to go now. Let's not just talk about this. Let's use data sovereignty to unlock the great potential of data before others take over control of your data assets."
To discuss how you can start preparing to maximise the benefits of trust schemes like iSHARE, please feel free to reach out to Mariane at mariane.terveen@innopay.com. Mariane will also be delivering a range of informative sessions at the Data Sharing Days 2020 in the Hague, Netherlands on Monday 27 & Tuesday 28 January. #DSDTheHague
Let's get in touch
Ready to do business with the experts at INNOPAY?