Global Open Banking Report 2020 – Beyond Open Banking, Into the Open Finance and Open Data Economy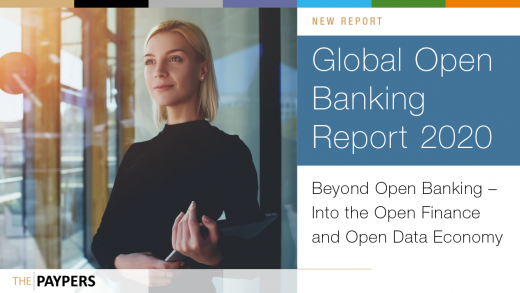 Technological progress, the current COVID-19 pandemic and changes in customer behaviour, competition and regulations… all these developments have forced financial institutions to step up their game by intensifying partnerships with fintech players to make digital services more accessible, help to simplify customer journeys and experiences, and create new, innovative products and services. The Global Open Banking Report 2020 examines the journey from Open Banking to Open Finance and the Open Data Economy and provides key insights about the benefits for different areas of financial services.
Structured in six comprehensive chapters, the Global Open Banking Report 2020 analyses the steps taken by traditional banks to open up and innovate. The publication provides insights into what they have learned and explores not only the challenges but also the opportunities presented by Open Banking and broader developments in the area of Open Finance and the data economy. Moreover, the report features a visual overview of the key Open Banking players, who can be seen as the 'glue' that enables the ecosystem.
Published by The Paypers, the Global Open Banking Report 2020 outlines crucial considerations for achieving the true digitalisation of financial services and making Open Finance a reality. INNOPAY is proud to have provided input for the report.
Click here to download the Global Open Banking Report 2020.
Let's get in touch
Ready to do business with the experts at INNOPAY?