The EU Data Strategy: the data equivalent of GSM at last?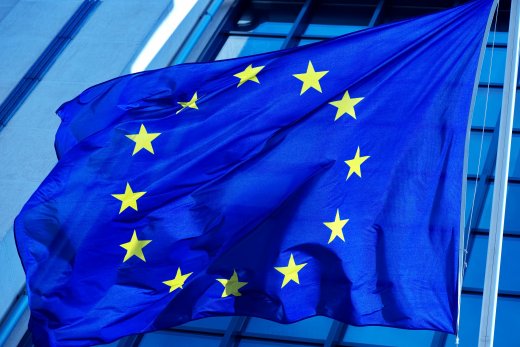 Last week's publication of the European Union's data strategy should be seen as a landmark event. It lays the foundations for finally moving towards a different digital economy based on a level playing field for data. As such, it has the potential to become the data equivalent of GSM. 
Under the new strategy, companies and citizens will have not only legal but also functional control of their data, and will be able to re-use their data elsewhere. This reduces the natural lock-in currently exploited by platform providers, meaning that powerful monopolistic positions will no longer be a given based on size alone. With its Bluesky initiative, Twitter is already anticipating this change by shifting from platform to protocol and web inventor Tim Berners-Lee is pursuing a similar object with the Solid project.
Just as we have increasingly found ways to minimise industrial pollution over the past century, we now have to reduce 'data pollution' by creating a decentralised, public/privately governed and secure infrastructure for the free movement of this important asset – an infrastructure which is the sum of separate (legal, operational, functional) yet interoperable platforms. 
At INNOPAY we fully endorse this move as we believe it creates opportunities for businesses, sectors and nations to accelerate their role in the digital economy.  
Businesses now have to review the way they operate in the increasingly digital ecosystem. How can connectivity barriers be reduced? How can they build trust while trading digitally? How can they leverage data assets across the whole value chain, while remaining in control?
Bundling digital requirements, challenges and experience, centred around common needs, can give individual industries (such as automotive, chemicals or agriculture) an edge. How can companies within those sectors harmonise data-sharing practices in order to optimally benefit from the level playing field for data while reducing connectivity costs and fragmentation?
Countries have the opportunity to structure their own digital economies to reduce their dependency on large, privately held platform players. Focusing on cross-sector interoperability of data exchange will improve the chances of success for new initiatives, as they will be able to benefit from countless potential new customers whose data is no longer locked in. Vibrant digital ecosystems can grow on such foundation.
In the 1980s, the EU redefined the global telecom industry by introducing the Global System for Mobile Communications (GSM) – a decentralised paradigm with standards, governance and adherence obligations. Something which we call 'Afsprakenstelsel' in Dutch'. This allowed a worldwide ecosystem of telecom providers to develop without compromising on the end-user service in terms of reach and data portability. Nowadays, it is possible to change providers without losing your data (i.e. your personal mobile number): a real-life example of data sovereignty before the term had even been coined. At INNOPAY, we believe that today's EU Data Strategy forms the perfect foundation for the data equivalent of GSM.
Let's get in touch
Ready to do business with the experts at INNOPAY?