Big Tech anti-trust hearing illustrates need for alternative approach to data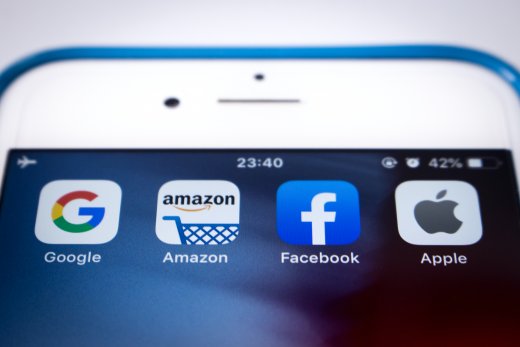 In the historic anti-trust hearing in the US yesterday, the CEOs of Apple, Facebook, Google and Amazon faced several hours of critical questioning about their business practices by Republican and Democratic lawmakers. The Big Tech chiefs were cross-examined on matters including privacy, abuse of their market power, stealing technology and abuse of data. This hearing is yet another sign of the growing resistance to the power of the Big Techs – and not only in the US.
Democratic lawmakers criticised the tech companies for buying start-ups to stifle them, and for unfairly using their data to clone and kill off competitors. Meanwhile, Republicans questioned whether the platforms had censored conservative viewpoints and were unpatriotic. "The big platforms such as Amazon, Facebook, Apple and Google enjoy the power to pick winners and losers, shake down small businesses and enrich themselves while choking off competitors," stated Democratic Representative David Cicilline.
This growing concern about the power of the Big Techs is not restricted to the US; similar worries are being voiced in Europe for example. Brussels wants more power to audit how tech companies harvest consumer data, and the recently published European Data Strategy is built around a new approach to handling data.
Yvo Volman, head of the 'Data Policy and Innovation' unit at the Directorate-General for Communications Networks, Content and Technology (DG CNECT) of the European Commission, believes that Europe can lead the way because it is strong in areas of public interest. The European Data Strategy provides a new framework for handling data, built around 'European values' and based on the belief that individuals and companies should be in control of their data.
In an effort to support the development of an alternative to how data is currently handled by the major US and Chinese platforms, the European Commission is reaching out to the market in a consultation process. INNOPAY is giving its views on the matter in this process. We believe the only way to reduce the dominance of the Big Techs while also releasing the full potential of data is to:
Make 'data sovereignty' the central design principle of the data economy as a whole and a prerequisite for every organisation's own data architecture.
Create a ('soft') infrastructure for cross sectoral decentralised data sharing based upon European values, built on a sound consent mechanism that works for every entity – whether people, businesses or governments.
Focus on adoption of data sovereignty by organisations and end users, rather than prescribing the necessary technology. This includes supporting businesses, governments and their IT departments/partners in developing their implementations.
In INNOPAY's view, the European Commission should take a decisive step forwards by making data sovereignty a legal prerequisite for every data initiative in Europe.
#DataSovereigntyNow
Let's get in touch
Ready to do business with the experts at INNOPAY?