Banks need to change their perspective to realise customer centricity
INNOPAY values clients as much as anyone else. Hence, we fully understand the urgency that is felt throughout the sector to become more customer centric. However, most existing operating models are so much intertwined with the DNA of corporate banks that it has proven to be almost impossible to fundamentally renew. Today's conventional approaches advise banks to start with defining customer journeys, however, these often end up in long, disruptive transformations with uncertain outcomes. To realise better results, short and long term, INNOPAY advises to start with establishing an activity-based view of the existing operating model.
New regulation and rapid digitisation force banks and other financial institutions more than ever to focus on their clients. Policy makers use regulation (PSD2, GDPR) to accelerate a change in mindset and openness in the industry, redefining the relationship between customer and their banks. As a result, start & scale ups introduce new customer centric business models at a high pace, disintermediating the existing client relationships with banks.
For corporate banks in particular, owning the primary client relationship has always been key in maintaining a profitable and future proof business. Consequently, banks invest a lot of time and money in rethinking their customer strategy and as mentioned execute on it by plotting customer journeys on their existing processes to make them seamless and digital. Additionally, innovation labs and start up initiatives are embraced and employees are trained to work agile practically overnight.
Unfortunately, most of these initiatives have not yet resulted in the necessary transformation to a more customer centric bank. The complexity, siloed and closed design of the existing operating models do not support customer facing teams in executing on the (digital) customer centric strategies in their day-to-day operations. As a result, operational inefficiencies, unclear roles and fragmented client communication have put even further pressure on the primary client relationship.
To illustrate, according to a recent survey by Thomson Reuters, 13% of corporates have said to change banks because of KYC issues. Corporates are caught up in bank demands for KYC and CDD, simply because banks lack a golden source and common standard due to their own complexity and siloed way of working. As a result, treasurers have to deal with frequent, fragmented and inconsistent document requests in order to manage their banking relationships and wide range of financial products. We already see startups seizing this opportunity.
To properly address these types of customer dissatisfiers and support a successful customer centric strategy, opening-up the banks operating models is essential. However, to continue defining costly customer journeys as the leading approach, without the support of operational processes, banks may end up losing clients as the customer experience will not improve in the short term.
Therefore, we propose an alternative perspective on how to deploy a customer centric strategy in a complex organisation and in the meantime safeguard, even improve the existing client relationships.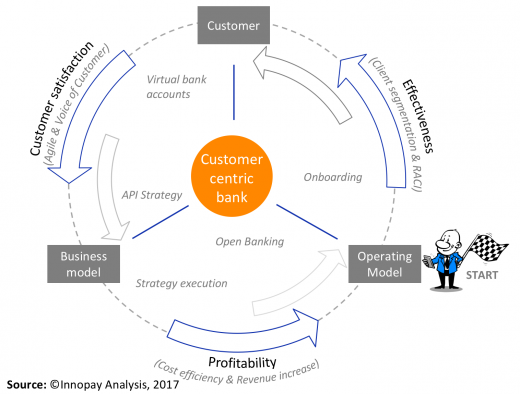 Figure 1: Evolving to a customer centric bank
INNOPAY's approach is based on the Crosslinx framework© and consists of three elements. All contribute to delivering a customer centric strategy: business model, operating model and customer experience (see Figure 1).
Creating first an activity-based view of the organisation changes the mindset of employees, reduces internal silo thinking and acting and thus helps existing operating models to open up. It triggers a virtuous cycle where the three elements complement and reinforce each other, maximizing the results of change initiatives from a customer satisfaction and a profit & loss perspective:
The activity-based view of the existing Operating model enables the organization to immediately improve its operational performance through: 'de-cluttering' the organization from redundant processes and tools, improving effectiveness of time spent, defining most valuable customer segments, redefining roles & responsibilities and empowering employees to reach across silos.
Improved operational performance positively impacts the Customer experience. Banks can increase satisfaction levels by redirecting time spend towards activities more highly valued by the client and deploying effective (digital) customer journeys. Banks should use direct test methods like Agile and implement effective ways to capture the voice of the customer. These lessons learnt should be incorporated in the ongoing improvement of the customer journey;
Increased customer satisfaction leads to cost efficiencies and potential revenue increase within the existing Business model. Improved business performance will help build confidence in the customer centric strategy and will secure the required funding to evolve to a more open banking model step by step. Those changes then need to be incorporated in the operating model and related customer journeys as part of the virtuous cycle towards the customer centric bank.
The INNOPAY Crosslinx approach delivers immediate results by unleashing the untapped potential that resides within existing operating models and focuses on initiatives that empower customer facing teams and increase customer satisfaction without immediately disrupting core operating models.
Becoming customer centric, means that banks need to be in it for the long haul and accept their complexity. It is therefore imperative to balance long term spend with effective short term results. This is the only way to face competition, deal with regulation and safeguard and sustain your client relationships.
Let's get in touch
Ready to do business with the experts at INNOPAY?