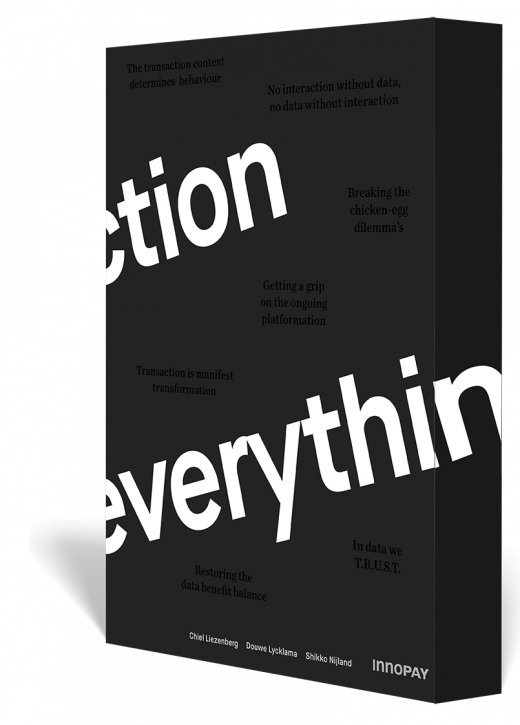 In an increasingly digital world, every interaction is becoming a transaction. These transactions go beyond the exchange of money in return for a product or service. In fact, exchanges based on data are rapidly becoming the norm in the digital world. These data-driven transactions are becoming relevant across industries, and especially in the financial services industry in the shape of 'Open Finance'.   
Financial institutions have reached a strategic crossroads and need to answer several fundamental questions, including: How will transactions evolve in the context of financial services? What role should entities like financial institutions and service providers play? And which commercial opportunities and risks are involved?
These and many more questions are answered in the award-winning book called 'Everything Transaction'. The book offers numerous up-to-date insights and concepts for players operating in an increasingly data-driven economy, and helps executives better navigate the digital world from the unique perspective of data-driven transactions.
Get inspired, and get our award-winning book
Download
'Alles Transaktion' and 'Everything Transaction' can be downloaded here.
Download now
Order
The Dutch, German and English books are available through Amazon, managementboek and bol.
Order now
Let's get in touch
Ready to do business with the experts at INNOPAY?