Yet another exciting collaboration between INNOPAY and EBA's Open Finance working group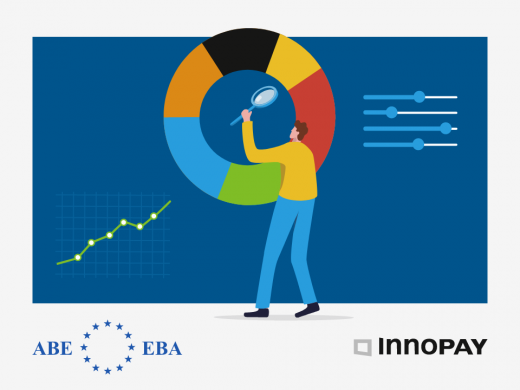 We are thrilled to announce a fruitful collaboration between INNOPAY and the Open Finance working group of the Euro Banking Association (EBA). Our joint efforts have resulted in a comprehensive report that delves into the realm of Open Banking for corporates. This report is a significant stride towards unlocking real added value in transaction banking through the power of APIs.
The report, titled 'Open Banking for Corporates: Unlocking Real Added Value in Transaction Banking with APIs',  sheds light on the potential of Open Banking to revolutionise transaction banking services for corporates. It explores how leveraging Application Programming Interfaces (APIs) can bring about enhanced efficiency, transparency, and innovation in corporate banking operations.
Access the report
We are pleased to inform you that a fact sheet summarising the high-level findings of the report is now available for download. Dive into the details and discover how Open Banking can create tangible value for corporates in the transaction banking landscape.
Connect with us
If you're curious to delve deeper into the report's findings or explore how Open Banking strategies can benefit your transaction banking endeavors, don't hesitate to get in touch with INNOPAY. Our team of experts is ready to provide insights, answer your queries, and guide you on the path to embracing the opportunities presented by Open Banking.
Let's get in touch
Ready to do business with the experts at INNOPAY?