Webinar highlights role of data sovereignty in European data spaces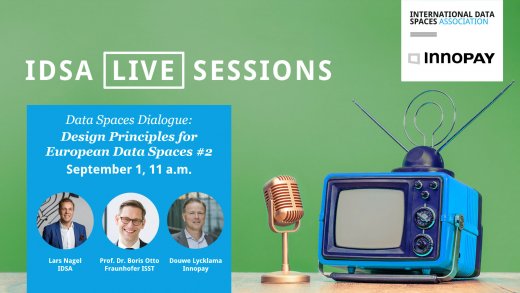 Douwe Lycklama, Founding Partner at INNOPAY, together with Lars Nagel (IDSA) and Prof Boris Otto (Fraunhofer) presented a webinar on 'Design Principles for European Data Spaces' at the Data Spaces Dialogue on 1 September 2020.
Boris explained the idea's behind International Data Spaces and the need to standardise the way we exchange, secure and control data in Europe. Douwe explained the need for an infrastructural approach and shared the goal and achievements of the Data Sharing Coalition as well as findings from INNOPAY's activities within different industry initiatives and EU projects. He went on to introduce the Data Sovereignty Now community, which is a group of organisations united by their belief in the need for collective action on data sovereignty.
The webinar is now available for streaming here
Let's get in touch
Ready to do business with the experts at INNOPAY?