INNOPAY receives platinum ranking in study of best Dutch consulting firms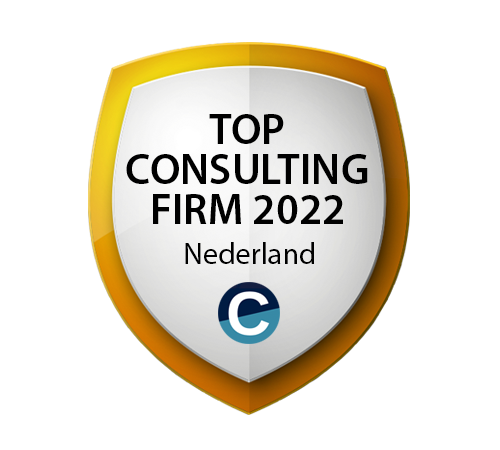 INNOPAY is proud to have achieved a platinum ranking in Consultancy.nl's benchmark study of the best Dutch consulting firms. The online platform Consultancy.nl assessed more than a thousand consulting firms active in the Netherlands, from the world's biggest names to medium-sized companies, boutiques and niche players. This resulted in lists of the top-performing firms for around 40 sectors and 40 areas of expertise. INNOPAY has been recognised for its leading expertise in three sectors: Financial Services, Logistics and Public Transport.
"This platinum ranking in Financial Services is a confirmation of INNOPAY's leading position in offering digital consulting services in the area of payments, finance and IT strategy," comments Shikko Nijland, CEO and managing partner of INNOPAY. But digital transactions and our consulting services in this domain are relevant across sectors. As a result, we are now leveraging our knowledge and expertise in banking and payments to support the digital transformation in other sectors as well such as Construction, Education and Public Services. We have a particularly strong position in Public Transport – not least due to our contribution to the OVBetalen project – and in Transport and Logistics thanks to our involvement in implementing the iSHARE data-sharing scheme.
For more details go to consultancy.nl's website.
Let's get in touch
Ready to do business with the experts at INNOPAY?