Growing focus on data sovereignty in Germany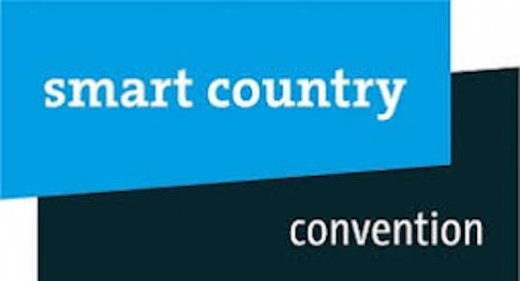 Data exchange, data sovereignty and control over data are all key topics for policymakers in Germany's public sector. That was the main takeaway from the recent Smart Country Convention in Berlin, where Douwe Lycklama, Founding Partner of INNOPAY, was one of the speakers.
The annual Smart Country Convention focuses on digital solutions for administrations and public services in municipalities, regions and national governments. This year's three-day event, which was held from 22-24 October at the CityCube in Berlin, Germany, was attended by key players from administrations, government agencies, the digital economy, associations and science. They came together with one common goal: to drive digitisation of the entire public sector.
Alongside the exhibition combining networking and training opportunities, the Smart Country Convention also features a congress. As part of the conference programme, Douwe held a presentation on decentralised data sharing as a way to overcome data islands and provide a digital infrastructure for value creation in the digital era. "The Smart Country Convention underlined that data exchange, data sovereignty and control over data are key topics in all administrations in Germany, for policymakers and business decision-makers alike," comments Douwe.
Let's get in touch
Ready to do business with the experts at INNOPAY?