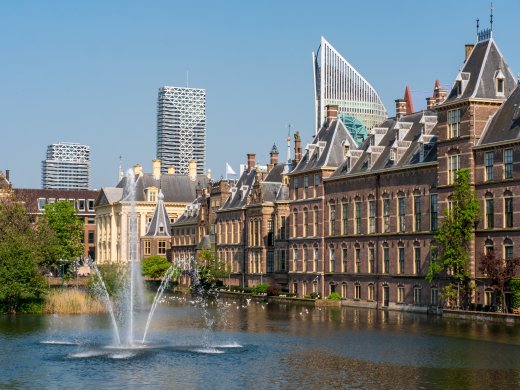 Raymond Knops, the Dutch State Secretary for the Interior and Kingdom Relations, has published his vision on the topic of digital identity, stating that he regards it as a clear government task to facilitate a reliable national digital identity infrastructure for the benefit of citizens and businesses. This is an important step forward for the Dutch digital economy.
A key aspect of the new vision on digital identity is the role of the Dutch government as an 'authoritative source'. In the future, each Dutch citizen will receive a unique digital foundational identity (DFI). The DFI will contain a minimum set of verified identity data that can be used to fuel derived digital identities in the same way physical identity documents (e.g. passport and driver's license) do today.
The Dutch government regards this opening up of citizens' DFIs as well as other authoritative base registries for this purpose as a way of enabling private-sector organisations to build reliable and cost-efficient digital identity services (authorisation, attributes, authentication and signing). The aim is to speed up innovation, to empower users with control over which personal data they are willing to share with whom, and to facilitate freedom of choice in terms of which digital identity market solutions are the best fit with each user's preferences.
Although the vision document makes no mention of concrete implementation timelines, it does send out a strong message and shows a clear path forward for the new Dutch government, which will be elected in March 2021. Although the timing of this vision on digital identity and its implementation is long overdue, the recent coronavirus crisis has spurred an increase in digitisation of many crucial social processes (from e-health to digital banking and from online shopping to online education), which once again underlines the necessity of a reliable digital identity infrastructure.
A more flexible and reliable national digital identity infrastructure that enables users to leverage their government-issued and verified attributes in the private domain could reduce the costs of compliance (e.g. with KYC/AML in the financial sector) and reduce privacy/security-related risks for users, banks, insurers, retailers and many others. Furthermore, a solid, digital, public-private digital identity infrastructure can protect citizens and businesses in the digital age and facilitate economic growth in the next phase of Europe's Digital Single Market.
Let's get in touch
Ready to do business with the experts at INNOPAY?