Innsider is delighted to congratulate Eefje van der Harst on 5 years at INNOPAY. To celebrate this professional milestone, we asked her to tell us more about herself and her work at INNOPAY, and to share her views on data sovereignty and digital sustainability.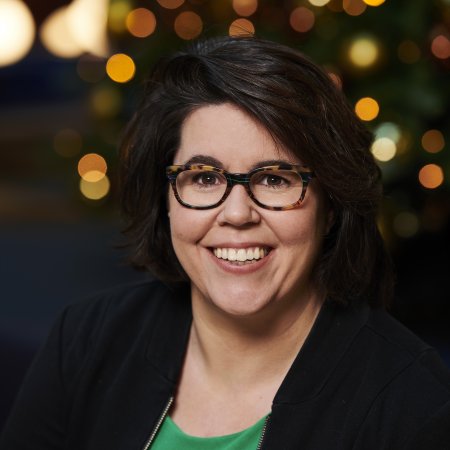 Eefje van der Harst
Eefje is Senior Manager at INNOPAY, an experienced project manager with a history of working in complex multi-stakeholder projects on data sharing, digital identity, AI and Trust Frameworks in logistics, higher education, and the financial service
Read more
Eefje joined INNOPAY as a Senior Consultant in February 2017. Digitalisation has been a common thread throughout her career. After gaining a degree in Media and Information Management from Amsterdam University of Applied Sciences, she initially worked at a publishing company focused on digital content for secondary-school pupils. A few years later, she switched to SURF, the collaborative organisation for IT in Dutch higher education and research. During her decade there, she also completed a part-time master's in IT Management at Delft University of Technology. Today, as Senior Manager at INNOPAY, she coaches and educates clients and colleagues by analysing and translating complex content into easy-to-communicate and understandable solutions. She is also helping a large international client to develop its EU market entry strategy.
What attracted you to join INNOPAY?
After spending almost ten years at SURF as a product manager for various services around digital identity, trust and security, I was keen to broaden my horizons. I was looking for a company that operated at the forefront of innovation in digital identity and data sharing for clients in different sectors. I'd become aware of INNOPAY through innovation projects around the Dutch government's eID scheme, which triggered me to get in touch. When I heard they were starting the co-creation of a trust framework for digital identity in the logistics sector, I knew I wanted to be a part of that.
What do you like most about working at INNOPAY?
Clients come to us because they have a problem or a challenge that they are not able to solve on their own, usually because they lack either the resources, the time or the expertise. I like the fact that we always strive to make our projects a true collaborative effort with each client, so we can build upon their own knowledge and expertise and empower them to accelerate in reaching their goals. As a result, there's a professional yet informal team spirit in the combined project teams made up of our clients and INNOPAY colleagues. We're there to help the client, of course, but it's nice to have a bit of fun and build strong relationships on a personal level along the way.
Based on the signs you see in the market, what is the current state of awareness of data sovereignty and digital sustainability?
This is a topic that is definitely gaining more attention. The buzz is growing, but clients still find it difficult to translate these concepts into tangible and pragmatic actions. How can they transform their organisation in order to share data responsibly and empower users to have control over their data? Where should they start? And once they've started, what comes next? How can they make a lasting impact?
When it comes to digital sustainability, what do you expect to be the one main game changer ahead?
Legislation! I expect the European Commission's upcoming legislative acts on data sharing and data sovereignty to have a similar 'Brussels effect' on digital sustainability as the GDPR recently had with regards to privacy. Once international companies have to comply with stricter EU rules, this will force them to get their act together. It is also likely to inspire some businesses to look beyond compliance and explore how they can create strategic advantages for themselves based on digital sustainability.
Let's get in touch
Ready to do business with the experts at INNOPAY?