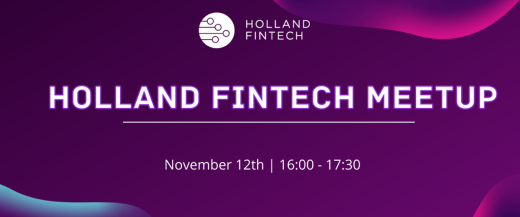 Hybrid
The Holland FinTech Online Meetups allow the international Fintech ecosystem to gather together and allow for the companies of our Network to stay at the Forefront of Innovation. INNOPAY's Josje Fiolet will be one of the speakers.
During the Meetup of 12 November the following topics will be covered: 
Updates on the Latest Tech Developments
Cool Startups and Innovative Projects
Insights from Subject Matter Experts
Connecting the Dutch and International Fintech Ecosystem
For more information and registration, go to the website of Holland FinTech.