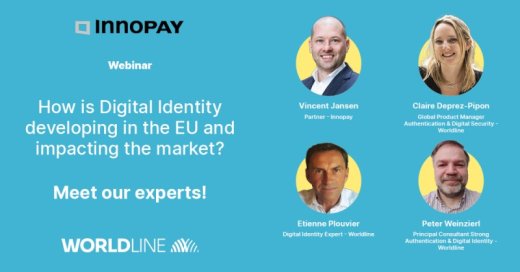 Online
How is Digital Identity developing in the EU and impacting the market?
Digital Identity becomes more and more embedded in our lives and the need for trust is clear with the rapid digitalisation of services. The European Commission has been working relentlessly with Member States to make it a reality, but what is the situation now? In this webinar organised by Worldline, INNOPAY's Vincent Jansen will share INNOPAY's vision on the evolution of Digital Identity in the European Union.
The webinar consists of a round table with Vincent Jansen and experts from Worldline and a Q&A session at the end.
For more details and registration, go to the registration page.