Is your business ready for the crypto (r)evolution?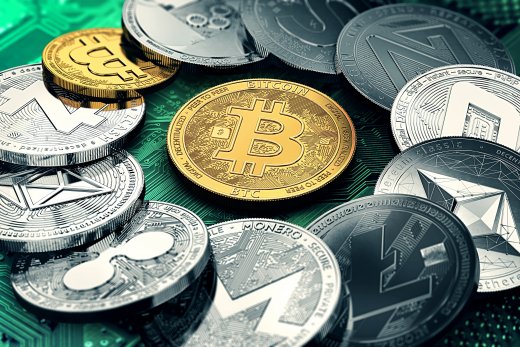 The crypto evolution – or is it a revolution? – is challenging the status quo of the financial system and the traditional way of doing business. It is time to prepare for the changes!
Various scenarios are predicted for the future, but for one thing is for sure: over a decade on from the introduction of Bitcoin in 2009, we can conclude that cryptocurrencies are more than just a hype – they are here to stay. The dawn of this new crypto era gives rise to numerous questions, developments and uncertainties, including:
How will the possibilities of stablecoins change the financial clearing and settlement system?
How will CBDCs impact the current banking sector?
What will Libra/Diem change in the world of payments?
Will decentralised lending protocols such as Aave, Compound and MakerDAO influence the lending markets?
Is Bitcoin 'digital gold' (pristine collateral) and could it fulfil the role of a trust anchor?
How are risks mitigated?
Where does regulation fit into this new ecosystem? Will the focus be on KYC/AML and the on-ramps?
Does this create threats or opportunities for the insurance sector?
Will decentralised protocols be able to substitute centralised institutions?
How will stock and bond market infrastructures be transformed (e.g. bond issuing on blockchains)?
Tokenisation as evolution: how can the issuer trust, e.g. of stablecoins, stocks and Non Fungible Tokens (NFT), be addressed?
Is crypto governance fit for the challenges of today's digital society?
How will digital payments evolve in this crypto world, and how will merchants benefit?
How are risks mitigated (e.g. governance, code quality and security)?
How will crypto look for consumers and citizens, e.g. more complex or hidden away 'under the hood'?
At INNOPAY, we are ideally placed to help you answer these and other questions. We have been working with digital currencies ever since our company was founded in 2003, including being involved in the crypto developments since 2010. We therefore have in-depth knowledge of best practices and have released a number of publications, including:
The market for crypto assets, currencies and infrastructures, including stablecoins and Central Bank Digital Currencies (CBDCs), is currently at a relatively early stage of development and is still evolving. This gives you ample opportunity to prepare your organisation for the changes.
Connect with us to gain advanced knowledge about the opportunities and potential challenges associated with cryptocurrencies for your business.
Let's get in touch
Ready to do business with the experts at INNOPAY?