Management book of the Year 2019: Everything transaction!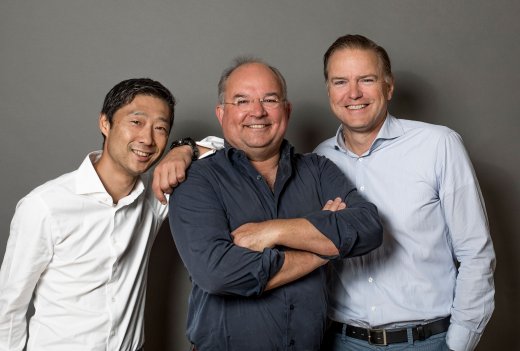 Everything transaction written by Shikko Nijland, Douwe Lycklama and Chiel Liezenberg has been named Management book of the Year 2019 during the 16th Management book ball. The book scored highest on the topics of relevance, topicality, originality, readability, permanence, substantiation and presentation according to head of the jury Pierre Spaninks.
Everything transaction was praised by the jury "because of the social and economic importance of the subject, because of the need for basically every organisation to understand this, because of the thorough analysis, because of the clear development direction, because of the agenda that shows a multitude of stakeholders their responsibilities, and all of this despite the fact that of all nominated books, this book might demand most of the reader."
 "Four years ago, we started writing this book. We felt - and still feel - a strong need to share our vision on digital transactions. Everything transaction explains why we must change the way we look at data. For decades we flooded the internet with all kinds of data which has resulted in a gigantic digital pollution. Something has to change. Thanks to the great work of many INNOPAY consultants we have developed a new digital transaction vision that we now  use as our compass. This paradigm is based on collaborative advantage as an alternative for the winner-takes-all platform model, and in our view people have the right to be in control of their own data. But that is not enough. We can't do it on our own. That's why we had to put our ideas to paper. This book is a call to action to everyone to take responsibility and ownership for changing the way we deal with data.
The fact that the jury awarded this price to our book and that they agree it is important that our ideas are shared, confirms that INNOPAY is on the right track. This award is a great encouragement for all INNOPAY consultants to continue on the path that we have chosen."
Visit everythingtransaction.com or allestransactie.nl to read more!
Let's get in touch
Ready to do business with the experts at INNOPAY?