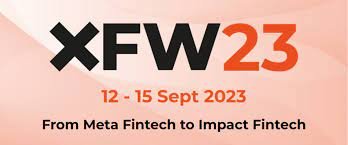 Amsterdam Zuidas
Unveiling the Future of Finance: Join Innopay and Maxcode at Amsterdam Fintech Week
Get ready for an insightful community session that promises to shape your understanding of the evolving fintech landscape. Innopay and Maxcode are joining forces to host a dynamic session about "Open and Embedded Finance" on Thursday, September 14th, from 15:30 to 17:00. The venue is the WTC at the Zuidas, the heart of Amsterdam's financial district, setting the perfect backdrop for an engaging discussion.
Event details
Date: Thursday, 14 September
Time: 15:30 – 17:00
Location: WTC at the Zuidas, Amsterdam
Followed by: Networking & drinks
Agenda
Exploring the Open Finance Framework: charting the future of the financial industry
INNOPAY is all set to kick off the session by delivering an insightful presentation on the trends, opportunities, and future prospects for fintech within the Open Finance Framework.
Expert insights will navigate you through the intricate pathways of Open Finance, shedding light on the strategies, innovations, and groundbreaking concepts that are reshaping the financial industry's future. 
Unleashing fintech's path to openness: insights from Maxcode's FinTech Survey
In 2023, Maxcode conducted a comprehensive survey among fintech decision-makers, aiming to unravel their most formidable challenges. The session will uncover the insights gleaned from this survey, shedding light on these challenges while also exploring the potential role of technology in mitigating their impact.
Maxcode will present their analysis against the backdrop of cutting-edge technological trends, including AI, ML, Embedded Finance, Open Finance, Cybersecurity, and Data Privacy. The session will also delve into the evolving landscape of technology, emphasizing its transformative potential. This exploration will highlight the significance of openness and connectivity, facilitated by data sharing, APIs, and Big Data.
Join us for an insightful exploration of the current fintech landscape, as we delve into the challenges, trends, and technological pathways that shape its future. After the session, we invite you to network and share ideas over drinks.
Don't miss out on this unique opportunity to be part of the fintech conversation. Register now and secure your spot for an evening that promises valuable insights, engaging discussions, and meaningful connections.
For more details and registration, go to Amsterdam Fintech Week's site.