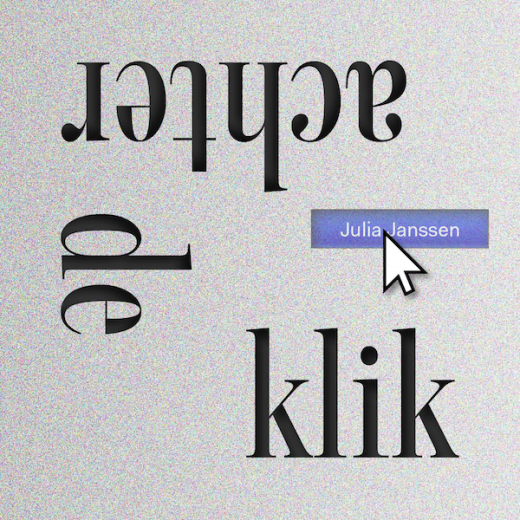 Online
Podcast Behind the Click
Artist, designer and researcher Julia Janssen organises a series of podcasts in which she takes the listener on a journey behind the surface of the internet. 'What happens to the other side of the screen when you click?'. The online universe has a lot to offer. But, we hardly think about the price of admission. Nothing is free and that also applies online. When something seems free, you are the product.
Julia Janssen makes complex matters understandable and offers an innovative way of thinking for professionals. She talks to experts in the field of data ownership and data sharing, such as politicians, philosophers, lawyers and data scientists. Behind the click Podcast connects current themes (e.g. the corona app) with long-term studies.
In this episode Janssen talks to INNOPAY's Mariane ter Veen. We first map out how information is currently moving on the web, and what complications are associated with it - both for the internet user and for the industry behind it. Then we talk about data exchange in a controlled environment, data sovereignty and how everyone can benefit from the value of data.
The podcast will be available 25 November. Go to: https://studiojuliajanssen.podbean.com