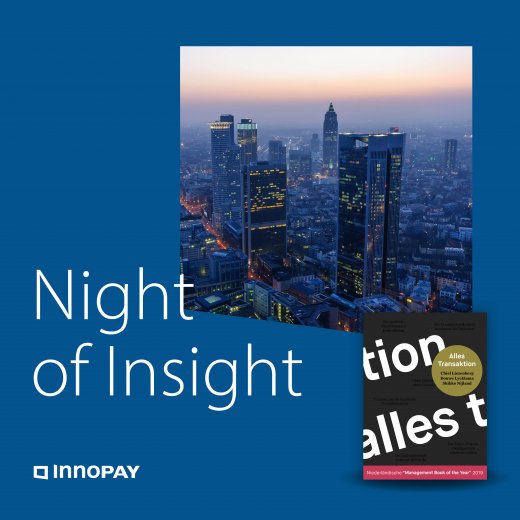 TECHQUARTIER, PLATZ DER EINHEIT 2, FRANKFURT AM MAIN
INNOPAY's Night of Insight: The EU Data Strategy - implications and opportunities for the financial industry
On Thursday 22 June, we will hold our next INNOPAY's Night of Insight from 18:00-20:00 at the TechQuartier in Frankfurt. This event at our offices focuses on the European Data Strategy's implications and opportunities for the financial industry.
During this event, we will delve into what the European Data Strategy means specifically for the financial industry. We will shed light on the implications of the EU Data Acts and the Common European Financial Data Space, exploring the potential impact and also the opportunities for businesses in the financial sector.
We are happy to announce that Sebastian Schäfer, co-founder of the TechQuartier, will also be present to talk about the Financial Big Data Cluster. The TechQuartier is leading a German research consortium called safeFBDC, which involves multiple Frankfurt-based financial players.
This Night of Insight promises to be a thought-provoking and informative experience, bringing together industry experts, thought leaders and professionals who are passionate about leveraging the potential of the European Data Strategy in the financial sector.
Registration is closed.