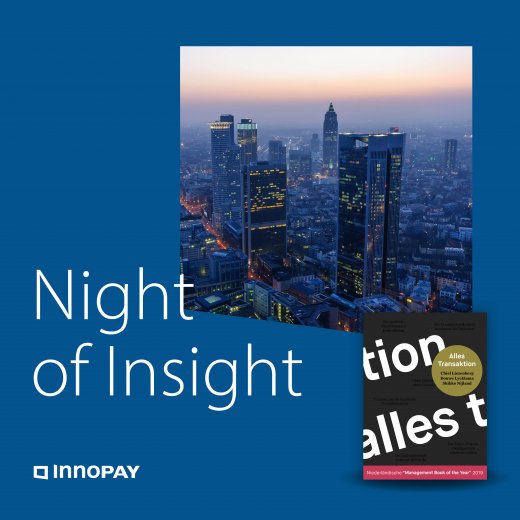 TechQuartier, Platz der Einheit 2, Frankfurt am Main
INNOPAY's Night of Insight: eIDAS 2.0 l New Opportunities in Digital Identity
On Thursday 27 April we will hold our next INNOPAY's Night of Insight from 18:00-20:00 at the TechQuartier in Frankfurt. This event at our offices focuses on eIDAS 2.0.
During the Night of Insight, we will update you on the impact and the opportunities of this revised European legislation for digital identity.
Also, we are happy to announce that Helge Michael, project manager at Neosfer – the R&D unit of Commerzbank group – will share his insights and experience related to the identity project 'Lissi' and the work of the IDunion consortium.
Where:           TechQuartier, Platz der Einheit 2, Frankfurt am Main
Date:              Thursday, 27 April 2023
Time:              18:00-20:00 PM