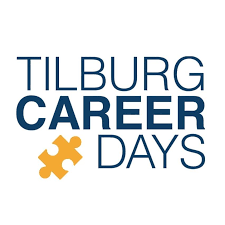 5037 AB Tilburg
INNOPAY to participate in the prestigious Tilburg Career Days
Calling all diligent and ambitious students! INNOPAY is thrilled to announce its participation in the prestigious Tilburg Career Days, scheduled to take place from 13 to 16 November 2023. As part of this exciting campus recruitment event hosted by Tilburg University, INNOPAY eagerly awaits the opportunity to connect with students studying at one of the top universities in The Netherlands.
A campus recruitment event like no other
With over 1000 students engaging in various sessions throughout four consecutive days, the Tilburg Career Days promises an incredible platform for students to explore their career options and connect with leading organisations.
Shape the future of financial services
At the heart of INNOPAY's participation lies a unique and interactive case that will unlock the realm of Digital Transactions and financial innovation. Join us for this exclusive opportunity to gain valuable insights, showcase your skills, and explore real-world challenges faced by the financial industry.
Ready to elevate your career?
Come and meet INNOPAY at the Tilburg Career Days. Discover how you can be part of a leading consultancy specialised in Digital Transactions, and together, let's pave the way for a dynamic and innovative future in the financial industry.
For more details go to Tilburg Career Days' site.