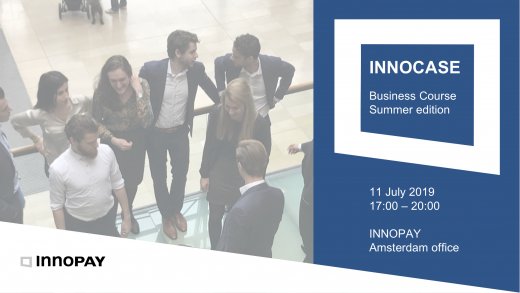 INNOPAY, Amsterdam
We are looking for people with a passion for digital transactions:
As an INNOPAY consultant, you help organisations innovate in their digital transformation – from strategy to execution – by offering services on business, technology and regulation. You will support our (international) clients in adopting new technologies and business models to leverage opportunities that arise within an open data sharing economy. You will dive into trends such as IoT, APIs, biometrics, blockchain and PSD2. Examples of our landmark projects include co-creating iDEAL and iDIN together with Dutch banks, designing a new payment method in the Dutch public transport sector, and supporting a European fintech bank in shaping its strategy.
INNOPAY is growing! We are looking for high-achievers who are passionate about innovation and want to work in an international environment. Your resume is characterised by an outstanding record of academic achievements, combined with broad personal development. Our multi-disciplinary teams consist of professionals with different career backgrounds and study degrees (e.g. communication science, (financial) law, strategic product design, international business and econometrics). 
So, are you passionate about innovation consultancy projects with the opportunity to make a difference, do you have strong analytical skills, and do you excel in your career? Join our case! Please note that participation in this event is based on CV-selection.
Case information:
Changing customer behaviour, technological innovation and new regulation impact the market leading position of a Dutch payment service provider.
You and your team will dive into an INNOPAY case which is based on one of our largest strategy projects in the last years. You will support our well-known client to stay competitive in a changing world, by making strategic decisions and choosing your implementation approach. In the end, you will pitch to the Board of Directors, by using INNOPAY theoretical models and theories, why your team should be the preferred consultant. Interested?
What:                "INNOCASE | Business course | summer edition"
Who:                 fresh graduates & young professionals (max 3 years experience)
When:               11.07.2019, 17:00-20:00, including pizza & drinks 
Where:              INNOPAY, Strawinskylaan 381, 1077 XX Amsterdam