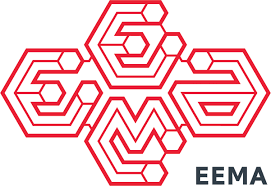 Online
From 16-18 November 2021, the European Association for e-Identity and Security (EEMA) is organising the 23rd edition of its Information Security Solutions Europe (ISSE) Conference. INNOPAY's Douwe Lycklama will be speaking at the plenary opening session on Tuesday 16 November at 11:00 CET.
During the plenary opening session, which is titled 'Is it All Change for Identity?', Douwe will talk about the Global Assured Identity Network (GAIN) and the recently released first draft of its proof-of-concept initiative. GAIN has invited organisations to contribute to the further development of the proof of concept for a global assured identity network, and is calling on financial institutions to seize this opportunity to take the lead.
EEMA is Europe's leading independent organisation working to further develop technology and legislation with its European members, governmental bodies, standards organisations and e-business initiatives. The association has been bringing together member organisations (and their employees) in a neutral environment for education and networking purposes since 1987. 
The ISSE Conference provides a forum for sharing real-life experiences and learning from experts in the field. It is renowned for its rich educational content and unbiased perspective – no sales pitches, just actionable information.
For more details and registration, go to the website of EEMA.