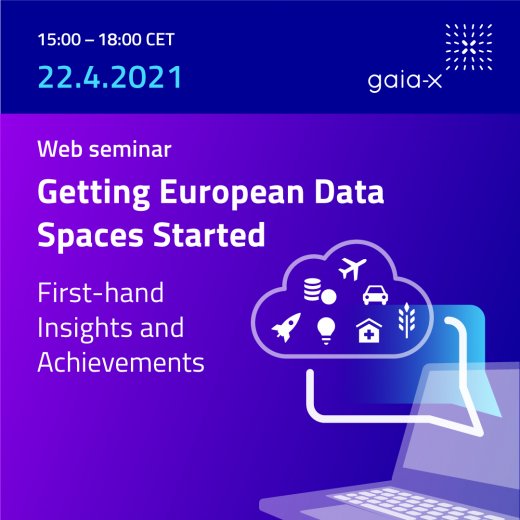 Online
Thursday 22 April 2021, Gaia-X, European Association for Data and Cloud, AISBL are organising a web seminar on European Data Spaces. INNOPAY's Douwe Lycklama is one of the speakers.
Governmental Representatives such as Ernst Stöckl-Pukall, Head of Division Digitisation and Industry 4.0 (Federal Ministry for Economic Affairs and Energy, BMWi, Germany), Mathieu Weill, Head of Digital Economy Department (Ministry of Economy and Finance, France) and Federico Milani, Deputy Head of the Data Policy and Innovation Unit (European Commission) as well as Industry Top Leaders, among them Véronique Lacour, Member of the Électricité de France (EDF) Executive Committee in charge of IT, Oliver Ganser, Head of Programme Data Driven Value Chain (BMW Group), Jean-Christophe Lalanne, EVP and CIO (Group Air France KLM), and Douwe Lycklama, founding partner of INNOPAY, will share their vision and expertise.
Get first-hand insights and reports on their strategical thinking as well as an outlook and expertise on the way forward for implementing data spaces, notably around business value, governance, and technology.
The web seminar will take place 22 April from 15:00 to 18:00 PM CET. 
If you want to join the event, please register here. Access code: gaiaxevents.