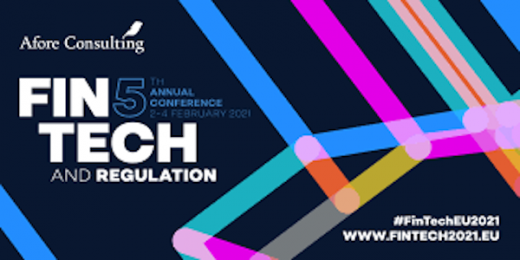 Online
From 2 to 4 February 2021, Afore Consulting is organising a conference about FinTech and Regulation: New Challenges and New Solutions.
The conference will focus on:
The challenges around digital identification and on-boarding
The developments towards European Financial Data Spaces
Digital operational resilience in the financial sector
The use of technology in Anti-Money Laundering (AML)
Cloud-driven innovation in the financial services sector
Interrelations between new technologies and financial services
The introduction of a digital euro
Green Fintech innovations
Crypto-assets and international regulation
INNOPAY's Mounaim Cortet will be on the panel talking about European Financial Data Spaces. This panel discussion will take place on Tuesday, 2 February.
For more details and registration, go to: https://www.fintech2021.eu