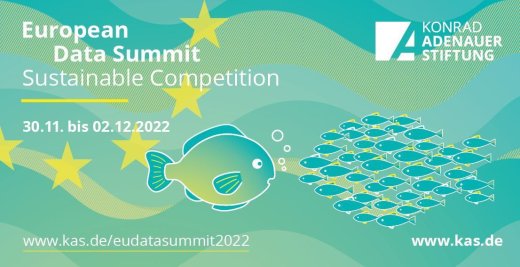 Berlin
European Data Summit 2022
The 5th European Data Summit will take place from 30 November to 2 December in Berlin. INNOPAY's Mariane ter Veen has been invited to chair a panel discussion on the second day of the event.
The theme of this year's European Data Summit is 'Sustainable Competition'. This refers to European efforts to tackle current challenges – including digitalisation, equitable globalisation and sustainability – through international coordination and a contemporary regulatory framework.
On the second day of the summit (from 14:50-15:40h), Mariane will moderate a panel discussion on 'Data Markets under the Framework of the Data Act'. The panelists will include Wolfgang Kerber (University of Marburg), Johannes Jänicke (Head of Office for MEP Damian Boeselager, VoltEurope), Michael Dose (Federation of German Industries), Moritz Hennemann (University of Passau) and Malte Beyer-Katzenberger (European Commission).
For more details and registration, go to the Konrad Adenauer Stiftung's website.