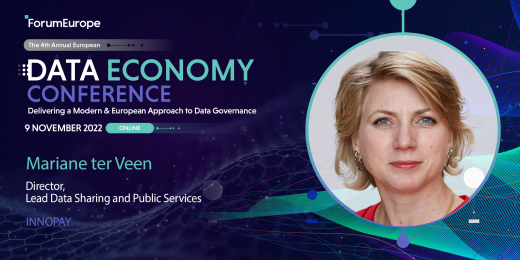 Online
4th Annual European Data Economy Conference
The 4th Annual European Data Economy Conference will take place 9th November 2022. It will gather policymakers, industry players, national authorities representatives as well as civil society experts to discuss the extent to which The Data Act, The Data Governance Act & rules to create Common Data Spaces, can support the development of innovative business services and solutions to address the underutilisation of data at EU level.
INNOPAY's Mariane ter Veen will be speaking about the possibilities and the existing constraints of data sharing, what is needed at both regulatory and practical levels to meet the data sovereignty requirements necessary to stimulate a thriving, fair and competitive single market for data.
More details and registration, go to the website of the European Data Economy Conference.