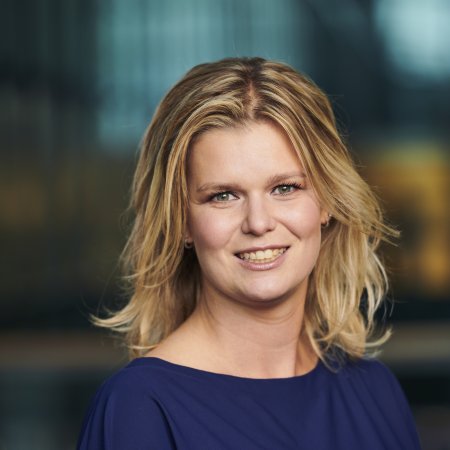 Function:
Senior Consultant
Denise Hoppenbrouwer is consultant at INNOPAY. She likes to combine her technical background with a practical and innovative approach to build bridges between technological solutions and business implementations. This approach enables her to facilitate the adoption of digital transactions in multiple contexts.
Denise is full of positive energy and has a getting-things-done-mentality. These strengths enable her to get the most out of her projects and engaging stakeholders to move forward.
Denise has been responsible for the adoption of an industry-wide data sharing scheme, where she was challenged to manage stakeholders from different levels (ranging from CEO to developer) in a complex multi-disciplinary innovation ecosystem. Furthermore, she has experience in a wide variety of strategic and execution projects in the topics of data sharing, digital identity, onboarding, internet-of-things, smart home and payments.
Contact
Publications
To access to an extended paper which expands on the concepts introduced here, click the link at the end of this blog to download 'Establishing the tru...
read more
With the rise of the Internet of Things (IoT) and artificial intelligence (AI), transactions initiated by smart devices and platforms will increase ex...
read more
Let's get in touch
Ready to do business with the experts at INNOPAY?