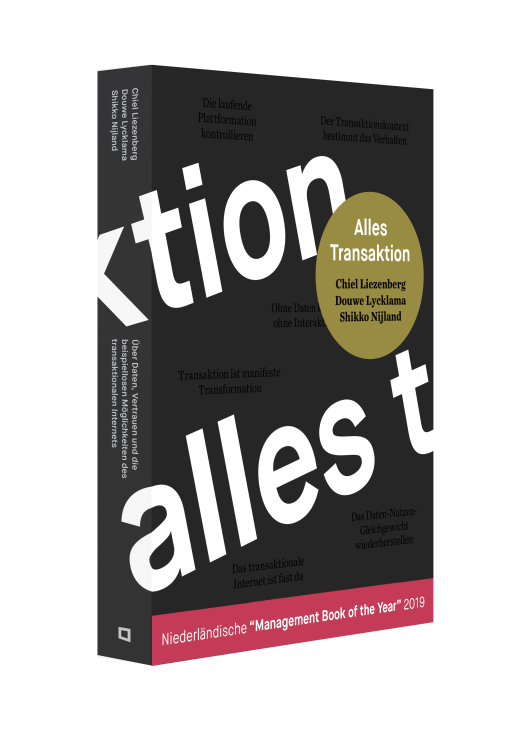 The award-winning management book 'Everything transaction' is about digitisation and how the Internet offers ever more far-reaching possibilities for that.
In this book the authors will walk you through the three development stages of the Internet. We first look at 'information' followed by 'interaction' and, finally, 'transaction', given sufficient trust. The book helps leaders to better navigate the digital world, from the unique perspective of 'transactions'.
If you are interested in knowing more about trust-based infrastructures, the transactional internet and Web3, order the book called 'Everything Transaction' which is available in Dutch and English.
A German edition of the book will be published shortly. Let us know if you'd like to receive a notification when the German version becomes available by filling out this form.
Let's get in touch
Ready to do business with the experts at INNOPAY?