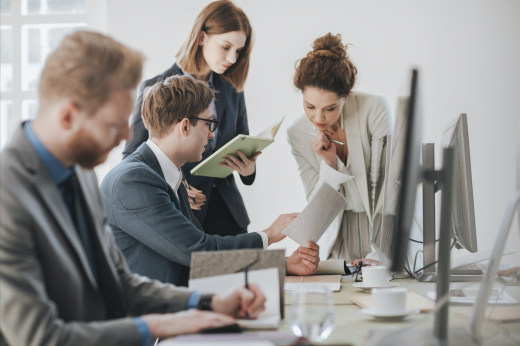 Our consultants operate on the edge of business, technology and regulation, from strategy to execution. We are experts in collaborative solutions. 
We provide services that help corporates, collectives, governments and their service providers shape their strategy, collaborate on new service offerings and transform their operating model.
Strategy
Rapid technological developments are reshaping industries. Based on rigorous analysis and extensive industry knowledge we translate these trends into strategic implications for the client's market & product portfolio. 
We help our clients to define and plan effective strategies for growth, create a sound basis for decision making and provide clear direction to their organisation and its ecosystem.
Collaborative solutions
Within the challenges of digital transformation, collaboration across industries and countries will be key, in building a safe, uniform and customer centric data sharing infrastructure and enable organisations to exploit the social and economic benefits of the data economy.
We help our clients to collaborate and co-create industry wide schemes and standards in an ecosystem with partners, to develop new and innovative products and services by sharing data and putting customers in control.  
Execution
Successful realisation of complex initiatives requires the right mix of project management and content expertise, since both aspects are needed to maximise the projects' opportunities and limit it's risks.  
We help our clients to set-up and manage innovation programs, realise set ambitions and transform their operating model to be effective in the digital age.