Unleash the potential
How can you tap into the value of data?
Every minute, people send 156 million emails, Google conducts over 3.5 million searches and Amazon generates over US$250,000 in sales. 
These numbers are already staggering, but the exchange of data will continue to grow exponentially. As it does, it opens up tremendous possibilities for improving how you buy and sell products and services, and how you share information. But it also poses serious challenges. How can you develop the right data-sharing strategy? What if you fail to meet legal obligations? And what if you have difficulties in meeting your customers' expectations?
At INNOPAY, we help you to face all these challenges and more. We work with you side-by-side as you move forward and capitalise on the huge opportunities presented by the ever-changing digital environment.
How we work
Although each data-sharing journey is unique, many of the steps are the same:
Exploration: We take a close look at your goals and your maturity level, help you fine-tune your digital transformation, define use cases and identify ecosystems.
Ramp-up: We bolster the necessary skills, expertise, technology and management ability to help you take the next step in your digital transformation. When facilitating consortia, we activate them into a 'coalition of the willing' and make sure conditions are met for successful co-creation.
Design: We help to design real-world solutions, either within your organisation or within your ecosystem. 
Implementation: Implementing a strategy is equally as important as developing one. Therefore we strive to make your strategy happen. We translate your data-sharing strategy into an operational plan, define the requirements, manage the process across multiple organisations if necessary, handle the vendor selection and more. Above all, we want to make sure your strategy is tangible and adds value.
Operation: We realise the adoption of your data-sharing solution and make sure that the development will continue to be relevant.
Based on your unique challenges and strategic vision, we combine our in-depth knowledge of data sharing – from the technology to the national and international regulations – to design the right step-by-step journey for you.
Teamwork
We believe that data sharing is 'teamwork by design'; collaboration is key to unleashing the full potential of data sharing. At INNOPAY, we are unmatched in our ability to facilitate data sharing across multiple organisations, supply chains, industries and consortia.
Our goal
With our integrated and collaborative approach, our goal is to accelerate data-driven innovation within organisations, industries and beyond with the aim of tapping into the true value of data. 
Do you want to learn more about our innovative data-sharing solutions? Get in touch with us!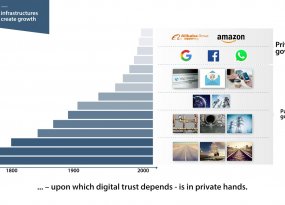 Video
Infrastructures create growth | Data Sovereignty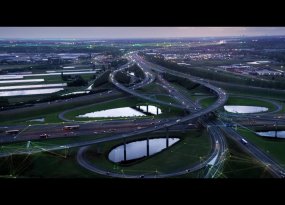 Video
iSHARE for a future-proof Dutch logistics sector
Video
How iSHARE is helping freight forwarders
Let's get in touch
Ready to do business with the experts at INNOPAY?